Two of the most consistent reggae production labels in Canada, Phylani Music and Tasjay Productions, have combined to create the 'My Turn Riddim' Compilation.
The eight tracks album featuring songs from some top reggae artists and young reggae crooners makes this a must-have for all authentic reggae lovers. The 'My Turn Riddim' hit the market on October 21, 2022 and will be available in all leading online stores.
Luciano starts the album with a track called 'World Destruction', followed by Ed Robinson- 'Walking Out', Tony Anthony-'My Turn', Rad Dixon-'Some People, Troy Bronxz-'Ex Man', Fiona Chin-'Rise to the Top', Onique-'I'm a Fighter and Treson-'Got to go Now'.
This is not the first time Tasjay Production and Phylani Music have combined on a project. Tony Anthony is the CEO of Phylani Music, and he has recorded several songs and videos with Tasjay Productions in the past, notably 'Locked in Someone Else's Arms' on the 'Outta Jamaica Riddim' and the remake of Tayla Daynes's 'Love Will Lead You Back' accompanied by a video which has gained over 60,000 views on YouTube to date.
Both producers share mutual respect and are elated with the outcome of the project. "It was great working with Tony Anthony on this project.  "He is a great vocalist, and he pays attention to details when it comes to music production," James Smith, CEO of Tasjay Production shared. "The songs on the 'My Turn Riddim' will inspire and edify people.  We believe the masses will embrace this compilation."
"I have always respected James's knowledge of the music business, and his work as a producer. His catalog of work speaks for itself", Tony Anthony said. "It was just a matter of time before this collaboration would materialize, and the world can now hear the result of our combined effort".
Tasjay Productions's catalog includes the 'Outta Jamaica Riddim', 'Arise Riddim', 'Change' EP with Rad Dixon, Horace Martin's album 'Arise', and the recently released 'Heaven Bound' EP by Leroy Gibbon.
Phylani Music has mostly done production with reggae artist Tony Anthony. The company is responsible for the artist's 2010 JUNO nominated album 'Million Chance', his 2014 sophomore album 'Live to the Fullest', and his 2019 UK album of the year-winning album 'Then Now and Forever.  Phylani Music also produced Tony Anthony's number-one singles 'Torn', 'Mark and the Beast', 'Wonderful Sound', and 'There Goes My Baby.
Top musicians Dean Fraser on Saxophone and Cleon Beckford on drums worked on the 'My Turn Riddim', alongside musical director extraordinaire Osborne "Ifield" Joseph who played all the other instruments on the track. The album was mixed and mastered by Willie and Kashief Lindo at their Heavy Beat Recording studio in Florida.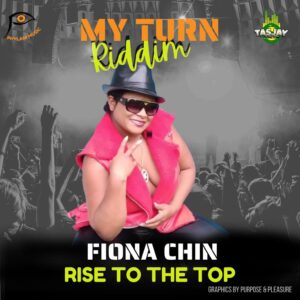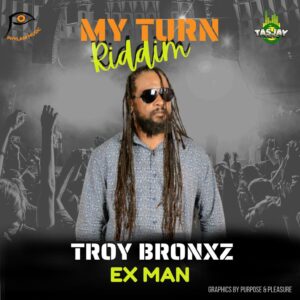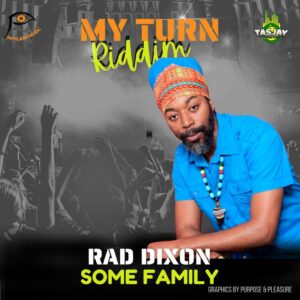 Follow and support Phylani Music and Tasjay Productions:
Instagram @phylaniusic1
Twitter @phylanimusic
Facebook @Phylani Music Entertainment
Instagram @tasjayproductions
Twitter @tasjayproductions
Facebook @Tasjay Prod