The life and career of singer Johnny Osbourne will be chronicled in a docuseries by Canadian director Graeme "DJ Gramera" Mathieson.
The five-part documentary project, which showcases reggae acts who have lived in Canada, is currently in production.
Mathieson, who was born in Toronto to a Jamaican mother from Buff Bay in Portland, said he grew up listening to Osbourne's work.
"Well, he is absolutely one of the legends of reggae music but specifically for this series of documentary shorts that we are doing with the National Film Board of Canada, it's being able to showcase and celebrate the undeniable reggae legends that [have] called Toronto home. And having the opportunity to tell Johnny's story and his massive influence in reggae music while living in Toronto is something that is really under-celebrated here in Canada. Plus, my co-director Chris Flanagan and I are simply huge fans of his," Mathieson disclosed in an interview with the Jamaica Observer.
"His talent and contribution are immeasurable but to be honest, the reason for this series is to tell and celebrate him and other Jamaicans who produced, recorded, performed and built the immensely rich reggae community [which is] so under-appreciated here in Canada. What many of these artistes created here needs to be recognized on par with other musical legends that we laud and celebrate in Canada," he added.
Meanwhile Osbourne, who is a past student at the legendary Alpha Boys' School (now Alpha Institute), has expressed delight and appreciation at being included as part of the docuseries.
"It's an honour to be part of this historical documentary. I'm being recognized as a major part of Canada's reggae heritage, since I was there at the beginning from 1969 along with some other great performers," he said.
In the late 1960s Osbourne was lead vocalist of The Wildcats, which recorded for producer Winston Riley. With The Wildcats he did his début single, 'All I Have Is Love'.
After success with 'Come Back Darling' (which has been covered by UB40), Osbourne migrated to Toronto. There, he became lead vocalist for the group Ishan People and recorded two albums with them.
He rose to success in the late 1970s and 1980s with a number of hit songs including 'Truths and Rights', a cover of Earth, Wind and Fire's 'Reasons', 'Buddy Bye', 'Yo-Yo', 'Ice Cream Love' and 'Water Pumping'.
In 2012 Osbourne's song 'Mr Marshall' was sampled for Major Lazer's hit single, 'Jah No Partial'.
Pre-production on the series began two years ago, just before the onslaught of the pandemic caused by the novel coronavirus, and therefore had to be put it on hold.
"I mean, technically, we were set to start production just on the cusp of the pandemic, which ended up putting the whole production on hiatus. That was crushing as we were lined up to start filming one of the five stories on Roy and Yvonne Panton — ska originators who now call Toronto home. This year we have finally started production on it again and have interviewed three out of our five features so far: Roy and Yvonne; reggae producer and label owner Jerry Brown of Summer Records; and Nana McLean, arguably one of the queens of reggae and record shop owner in the Little Jamaica community of Eglinton Avenue in Toronto. Our fifth feature will be on Leroy Sibbles and it will be filmed later in the summer," Mathieson explained.
Mathieson, who has been involved in film production for some time, has also worked in radio.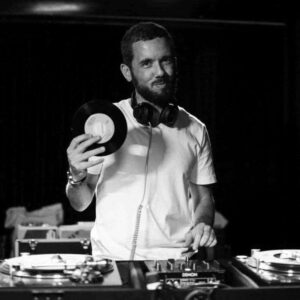 "I have worked in video and documentary production for the past 15 years, and in 2018 — which was the precursor to this series — myself and co-director on this series, Chris Flanagan collaborated on a doc short on Stranger Cole called Ruff & Tuff: Stranger Cole's Toronto Roots. It was selected for the 2018 Toronto Hot Docs Festival. I also hosted a 15-year-long radio show on one of Toronto's community radio stations, CHRY 105.5FM, called Stolen Souls, featuring early reggae and soul music," he said.