On April 15th, 2022, Reggae artist Mally Bless will release his long-awaited new single titled 'On my Way'. The self-described kind, loving, independent, hardworking Rastaman with a big appetite for reggae music is excited about his latest single and anticipates a great response from music lovers.
The song is produced by Drae Beats and Starliners Entertainment label. Mally Bless sings about the everyday struggles that people face, knowing that no matter what you can't give up.  People must make the most of each day because no one knows what tomorrow brings.  You can pre-save 'On my Way' at Spotify Pre-save- https://distrokid.com/hyperfollow/mallybless/on-my-way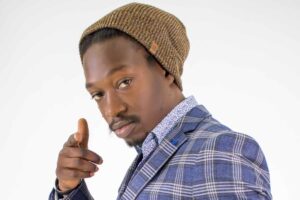 Marlon Lovemore aka Mally Bless was born and raised in Kingston, Jamaica. At a very early age, people around him realized that he was musically inclined and encouraged him to keep progressing in his art.  At age 17, he started in a high school hip-hop group named 8 Killaz. At that time hip hop music was dominating the music industry, creating an avenue for him to showcase his musical talent.
As the years progressed, Mally Bless turned to reggae music because it was culturally connected, and he was drawn to the positive vibe of the music. In 2008, he released his first single as a solo artist entitled 'What's Going On'.  This was followed by 'Refill', 'Why Is It' and 'Stand Firm'.
Over the years, Mally Bless has performed with various Canadian recording artists such as The Jempress, Bobby Boyd Dreadful, Cyborg, Sonz of the Most I, Progress, Sample King and many more. He has performed at several venues such as Rub a Dub Market, and Quebec Reggae Bash and has had the opportunity to open for several international Reggae artists like Baby Cham, Popcaan, I-Wayne and Turbulence.
Mally Bless has developed a strong rapport in the reggae community with many talented artists and has heard the cry from artists about not getting the exposure that they deserve for their music in Canada. So, for the past 2 years, every Sunday and Thursday he has been playing strictly Canadian Reggae and Dancehall music on his Starliner live show on Facebook and Instagram. He saw the need to contribute to the exposure of talented artists residing in Canada.
"Since doing the Starliners Live show, it has opened my eyes to see how many truly talented artists we have that, unfortunately, are not getting the exposure that they deserve", he said.  "I think that our artists are some of the most resilient artists in the world because, despite all the obstacles that we face due to the lack of proper infrastructure, we continue to put the love in the music and press on".
Mally Bless believes that Canadian artists are unique, and they have an original sound that is marketable. He believes they deserve to be seen and heard just like any other artists on the international stage. Canadian artists must maintain a high standard seeing that they are automatically viewed as less just because they are Canadian.  "Support is needed, but as a true supporter, honesty is also extremely needed," he said. "When something does not sound right, we have to say something to the artists or producers in a respectful way so that it can be corrected".
"I think that there needs to be more unification amongst the artists and promoters. It would be nice to see a lot more variety of artists on the shows and it would be great to include more of our veteran artists on shows as well" he continued. "I think people need to support the artists more by purchasing their music and merchandise. It would be nice to see other artists also supporting their peers."
The hard work done by Mally Bless and his Starliners Entertainment crew got some encouraging news recently when a single was produced and released under their music label 'Don't Let it Get to You' by Josemar is one of the nominees in the Best Reggae Recording category at 2022 JUNO awards. "It's a great feeling, there was a lot of work and time put into the project and the recognition let us know that we're on the right path," he said.
As far as Mally Bless the artist is concerned, fans can watch for more new music in 2022.  In his CEO role at Starliners Entertainment, they are currently working with several artists on different projects that are set for release some time this year.
Follow and support Mally Bless and Starliners Entertainment
Website @mallybless.com
Instagram @ imallybless
Facebook @ Mally Bless
Twitter – @ MallyBless
Youtube @ Mally Bless
Email: mallyblessmusic@gmail.com
Starliners Live
Tribute To Canadian Reggae Music
Every Sunday & Thursday
Facebook: @ Mally Bless
Instagram: @starlinersentertainment
Label Website: starlinersentertainment.com
Label Email: starlinersent@gmail.com
Spotify Pre-save- On My Way
https://distrokid.com/hyperfollow/mallybless/on-my-way