Canadian reggae star Tasha T recently released her latest single 'Feeling the Pain' on the 'Sufferers Riddim EP'. The EP, which features other talented artists, is released on vinyl and digitally with different mixes to differentiate the sound. After a break of two years, Tasha T starts 2023 with a song that she believes everyone can relate to.
The 'Sufferers Riddim EP' is produced by Fadda Medina of Medina International Records, who has a background in sound systems. He decided that this riddim had to be played on vinyl, and it has been received well by fans worldwide. The EP is unique in its combination of digital and vinyl formats, making it accessible to all music lovers.
'The Fire in Me' artist is very pleased with the release of 'Feeling the Pain'. The song is a message of hope that encourages people to stay strong for themselves and each other during difficult times. Tasha T believes that everyone feels pain in their own way, but it is a shared experience that can bring people together. With her message of hope and positivity, she hopes to inspire her fans to persevere through life's challenges.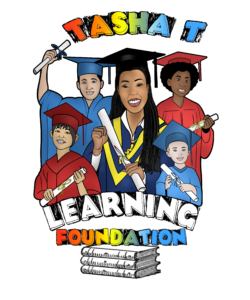 For the past two years, Tasha T has been focused on her Non-Profit Foundation, The Tasha T Learning Foundation. The foundation provides educational programs for youths in Canada and abroad. She is passionate about giving back to the community and making a positive impact on the lives of others.
With the release of her latest single, Tasha T has signaled her intention to release more music in 2023 and beyond. Fans can expect more positive music and videos from the Toronto based artist in the future. Tasha T is currently working on her upcoming album and more educational programs for the youths.