In the fall of 2022, Ribba Dan released the single, 'Chap Lawd.  On Saturday, January 13th, he will launch his highly anticipated video to the world on YouTube and other social media outlets.
Directed by Oneek, scenes for the video were recorded downtown Toronto at Dundas Square and Johnny barbershop at Finch Avenue and Weston Road.
Ribba Dan has been getting good feedback about 'Chap Lawd' from other artists and known personalities in the music game, such as 10tik fully bad, DJ jazzy T, Fire Kid Steenie, and DJ Wiz.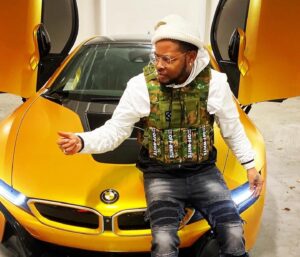 In order to get his music on a more international level and attract a new fan base, Ribba dan plan to work on some features and collaboration with a few known artists in reggae, dancehall, and hip hop. "I plan to release more songs this year, all with visuals", he said. "I have been getting a lot of interest from Europe and Africa, so that's the plan moving forward, connecting with a wider audience".
Ribba Don is best known for songs like 'Calling Me', 'Crazy Glue', and 'Affi Bingo'; his latest single 'Chop Lawd' is available on all media platforms.