In an exciting development for reggae enthusiasts worldwide, the "Wake Up and Live" show, hosted by Steven 'Sir Rockwell' Warner, is set to feature a brand-new segment, "Reggae North," starting Wednesday, September 20th, 2023, at 10 AM (EST). This captivating addition, presented by renowned reggae singer and journalist Tony Anthony, promises to shine a spotlight on Canadian reggae artists and their vibrant music scene.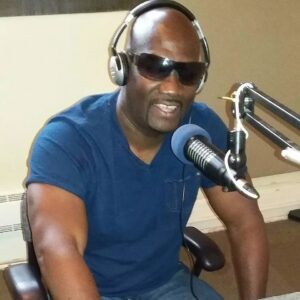 Canada has long been a hidden gem in the reggae world, and "Reggae North" aims to change that narrative. Tony Anthony, a veteran in the reggae scene, expresses his enthusiasm for this opportunity: "Canada has always been a hotspot for reggae and dancehall in terms of yearly shows and festivals featuring Jamaican stars, yet little is known about the talented artists that reside and ply their craft here."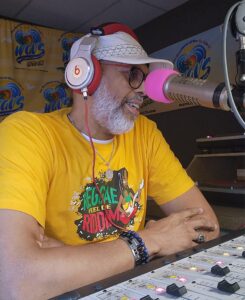 The "Wake Up and Live" show, hosted by Sir Rockwell, is already a powerhouse in the online Caribbean-format morning show arena, boasting an impressive forty affiliates broadcasting the show Monday through Friday. The addition of "Reggae North" to this influential platform is expected to bring Canadian reggae talent to the forefront.
Sir Rockwell himself shares his excitement, saying, "For too long, the world has been hearing some of these great artists with the assumption that they are from either Jamaica or the US. This segment will hopefully demonstrate the longstanding strength of reggae in Canada."
The show, which airs 7 AM – 11 AM Monday through Friday on RockDaBox.net, an online reggae-based radio station, is dedicated to connecting with nearly half-a-million South Florida Caribbean nationals and reggae lovers worldwide. With "Reggae North" joining the lineup, the show is poised to become an even more essential destination for reggae enthusiasts.
"Reggae North" promises to be a platform where Canadian reggae artists can share their music, engage in insightful interviews, and provide updates on the reggae and dancehall scene in Canada. It's a remarkable opportunity to give exposure to the wealth of talent residing in the Great White North.
As of Wednesday, September 20th, 2023, mark your calendars and tune in to "Wake Up and Live" to experience the magic of Canadian reggae on a global scale. With Tony Anthony at the helm and Sir Rockwell's extensive reach, this collaboration is set to be a game-changer for reggae music, celebrating the rich and vibrant tapestry of reggae artists in Canada.