In the world of music, few artists possess the innate ability to blend genres seamlessly while maintaining their unique signature sound. Muzic Souljah, a name synonymous with smooth vocals and genre fusion, recently reemerged on the music scene with his latest EP, 'Day Jah View.' This remarkable solo effort, released after a decade-long hiatus, showcases the artist's musical evolution and his relentless commitment to producing soulful, authentic reggae music.
The EP kicks off with the sensational single, 'Creepin'. Produced by Muzic Souljah's own Paradigm Group Entertainment, this reggae lovers rock track is a testament to the artist's undeniable talent. 'Creepin' is a harmonious blend of soothing melodies, soulful vocals, and infectious rhythms that effortlessly create an irresistible musical experience.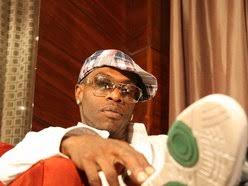 Muzic Souljah, who also doubles as the founder and producer at Paradigm Group Entertainment, has established the company as an independent label and production powerhouse, celebrated for their ability to craft authentic reggae music while staying true to the genre's roots. The company's core philosophy revolves around promoting love culture and unity, values that resonate strongly in Muzic Souljah's music.
Over the years, Muzic Souljah has worked with a wide array of talented artists, including Liberty Silver, Glen Washington, Jah Beng, Terneille Burrows, and Leroy Sibbles. His collaborations with Canadian talent have consistently resulted in outstanding musical productions that have earned him a well-deserved place in the industry.
Muzic Souljah's musical journey doesn't stop at 'Creepin' or 'Day Jah View'. His recent releases show his versatility and ability to collaborate with various artists across genres. Notable among these is the afrobeat track 'Whine', featuring Toronto's very own DJ Grinzo and 'Souljah' (Cross Baada) with veteran DJ Lazah Current. This sizzling single is just one example of Muzic Souljah's ability to transcend genres and collaborate with some of the best in the industry.
Earlier this year, Muzic Souljah treated fans to the soulful 'Love Me Always', featuring six-time JUNO nominee Ammoye featuring Al Beeno, as well as a heartfelt ballad remake of the classic 'Love Hurt' by Nazareth with Mellow Dee.
Muzic Souljah's musical journey has seen him experiment with various sounds and styles throughout his career. In his earlier years, he was known as Robbie D. Licious and was backed by a 14-piece FUNK & RnB band, featuring the likes of Devine Brown. He has shared the stage with renowned artists like Deborah Cox and Glen Washington, touring cities across North America and even beyond.
In 2021, he discovered international talent Kogent from Portland, Jamaica, and produced the culture-infused single 'Way Up'." The official video, shot in Jamaica and debuted on Reggaeville, Europe's premier reggae website, highlights Muzic Souljah's international reach and the universal appeal of his music.
While 'Day Jah View' is making waves as an EP, it's just a teaser of what's to come. Muzic Souljah has hinted at a full album of the same name on the horizon. Fans and music enthusiasts can expect more soulful, genre-blending tracks that showcase Muzic Souljah's dedication to creating music that transcends boundaries and brings people together.
To discover more about Muzic Souljah and his captivating music, visit the company's website paradigmgroupentertainment.ca­ Keep an eye out for the full album, 'Day Jah View'.