After over 35 years of writing screenplays as a hobby, Luther McKenzie believes he has the perfect story for the silver screen or a television project. That is 'The Singing Village', his first book which was released last summer on Amazon.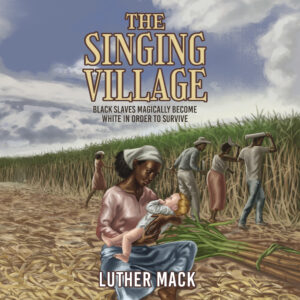 Described as historical fiction, his story starts in the era of slavery and evolves into contemporary society. Its multi-faceted storyline is what makes 'The Singing Village' worthy of a movie.
"It has all the ingredients of a fascinating story. First, it is highly entertaining with its array of fabulous characters. Although it's fictitious, it educates on certain elements of slavery that aren't always told in movies where slavery is the subject. For example, it delved a bit into the music and musical instruments that were available to slaves in its limited capacity," McKenzie explained.
"Most of all, the story is highly inspirational as it shows the indestructible nature of enslaved Africans and, after such atrocities; we are still here. The characters are believable, exciting and the touch of magical realism adds to the intrigue."
Known as Luther Mack, South Florida-based McKenzie was president of Shang Records in the 1990s. That company managed Shabba Ranks, Patra, Mad Cobra, Richie Stephens and ky-Mani Marley, among others.  It was while visiting his native Portland parish in eastern Jamaica on a visit 10 years ago that he was inspired to write a story with a background steeped in the slave plantations that once dotted Jamaica's rural landscape.
But it was not until the last 18 months that he began drafting 'The Singing Village'. The holder of a degree in creative writing from Southern New Hampshire University, he has been a prolific recreational author but none of his 'productions' made it beyond his home.
"I filled the story with unexpected twists and a surprise ending. I have always been a movie buff and my children accused me of repeatedly giving the movie away by correctly predicting the outcome. This story has all the ingredients of an immensely enjoyable film," said McKenzie.