London-based singer/songwriter Alpha One is eyeing the Jamaican market after completing his most productive year as an artist. In 2022, he released songs such as 'Can't Trust Them', 'Fire Keep on Blazing' and 'Just That Little Vibe' which helped strengthen his name in British reggae circles.
Describing the United Kingdom reggae scene as "vibrant", Alpha One is keen to expand his horizons.  "My plan for my music is to become internationally-known and for my music to be consumed worldwide," he said.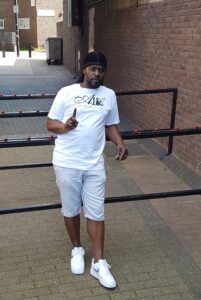 Alpha One was born in Kingston, Jamaica but has lived in the UK for several years. Initially, he made a name writing and playing instruments for other acts like Jahvinci, Peter G and Gappy Ranks but four years ago, he decided to take up the mic himself.
"After composing a demo for an artist back in 2018 — basically writing and bringing together the instrumental aspects of the song and also voicing on the track — this inspired me to see that I could do this myself!" Alpha One exclaimed.
Once that decision was taken, he maintained the stance he had as a songwriter, which is to keep things clean. The positive messages of 'Cure' and 'Poor is Not a Crime' can also be heard on his subsequent songs.  Alpha One plans to release new songs in the first quarter of 2023.