JAMBANA™ One World Festival, Canada's premier 'Fun for The Family' festival, returns Sunday, July 31, at Garden Square, 12 Main Street, North in Brampton.
JAMBANA 2022 will celebrate the sights, sounds, and tastes of the Caribbean, providing music, food, arts and crafts, and fun for the entire family. The festival ignites passion and inspires creativity as it represents Canada's African and Caribbean Communities through performances by internationally acclaimed bands, artists, and JUNO Award winners.
This year's edition will feature Dancehall legend Lieutenant Stitchie, Canada's reggae Queen Nana Mclean, Blessed, Kirk Diamond, Ammoye, Steele, and a host of other talented entertainers. The fun begins at 1 pm and ends at 9 pm.  Admission is free.
One of the main features at this year's festival, will be the posthumous honoring of Denise Jones, one of the co-founders of JAMBANA, as the next inductee to the Brampton Arts Walk of Fame. Denise passed away in 2020 after a battle with brain cancer.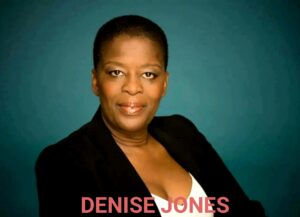 In May 2022, Denise was posthumously awarded the Walt Grealis Special Achievement Award by The Juno Awards. This award recognizes individuals whose work has significantly impacted the growth and development of the Canadian music industry.
JAMBANA™ One World Festival has grown out of years of world-class concerts, theatrical productions, and festivals, produced by Jones & Jones Productions Ltd, founded by Denise Jones & Allan Bucka Jones in 1987. The first was the all-night Reggae on Yah in 1987 at The Great Hall on Queen Street West, downtown Toronto. All night reggae music from 10 pm to 6 am, featured the best in Canadian Reggae. The Jam ended with Blue Mountain Coffee and Ackee and Salt Fish.
Reggaebana began in 1993, primarily to infuse reggae music into the predominantly soca and calypso flavored Caribana Festival. The first Reggaebana featured headliners, including the late great Joseph Hill and Culture, Leroy Sibbles, and Willie Williams. The seven-day festival started at the legendary El Mocambo, moved to the Opera House and Ontario Place over the years, and featured some of the finest names in Reggae music from Canada and around the globe.
Reggaebana artists on the annual summer concert series include Shaggy – his first Canadian performance, Half Pint, Majek Fashek, Freddie McGregor, Leroy Gibbon, Alton Ellis, Beenie Man, Luciano, Bounty Killer, Tiger, Big Youth, Dean Fraser, and Firehouse Crew, Mikey General, JUNO Award winners Carla Marshall and Nana McLean and a host of others.
In 2005, Jones & Jones was invited to produce and promote Air Jamaica Day which began in 2004. The event took place in a Toronto parking lot, at the corner of Eglinton and Oakwood in 2005 – attendance of 1,000, moved to Gage Park in Brampton on August 7, 2006, attendance of 10,000, and in 2007, relocated to the Powerade Centre, also in Brampton. Attendance 20,000.
Air Jamaica Day was among the biggest events over the Caribana weekend, pulling one of the largest crowds outside of the parade. JAMBANA was born. The first JAMBANA, presented by Air Jamaica and produced by Jones & Jones Productions, was held at Downsview Park on August 3, 2009. Over 45,000 individuals attended.