Award-winning artist and songwriter, Jah'Mila, has unveiled the highly anticipated music video for her latest single, 'East Coast Family', a celebration of the rich cultural tapestry and vibrant communities that define the East Coast.
Released on November 3, 2023, the song brings together an exceptional lineup of artists from diverse backgrounds, promising to encapsulate the essence and magic of East Coast living through a lens of unity and allyship.
The song features a dynamic group of musicians, each representing a unique facet of Atlantic Canada's cultural mosaic. The featured artists include Wolf Castle, an indigenous rapper from New Brunswick; Aquakultre, an African Nova Scotian rapper from Uniacke Square; and Wendy MacIsaac, a renowned Celtic Fiddler from Cape Breton, Nova Scotia. Jah'Mila, herself an immigrant of Jamaican descent residing in Nova Scotia, adds a rich layer to the tapestry, symbolizing the enduring and profound historical connections between Jamaica and Nova Scotia.
The collaboration embodies the shared spirit of East Coast oneness and showcases the incredible talent found within these vibrant circles. Produced by Owen O'Sound Lee and Ben Creelman, 'East Coast Family' paints a vivid picture of the magical world that is the Maritimes with infectious rhythms and heartfelt lyrics, highlighting the beauty of cultural coexistence within these rugged shores.
The music video, directed by Nova Scotians Charlie Benoit and Jeff Miller, takes viewers on a mesmerizing journey through the heart of the East Coast. Through a montage of stunning visuals, the directors showcase the deep connections between the people and their environment, ultimately illustrating the sense of togetherness that defines their home.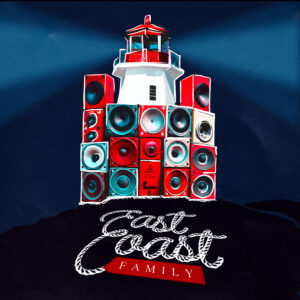 In addition to the music video release, Jah'Mila recently received significant recognition at the 2023 Nova Scotia Music Awards. She was honored with the distinctions of "African Nova Scotian Artist of the Year" and "New Artist Recording of the Year," reflecting the remarkable influence her team has had on the music scene in Nova Scotia and beyond.
'East Coast Family' is more than just a song; it is a testament to the strength of community and the importance of culture. Jah'Mila invites audiences from all backgrounds to join in this celebration of cultural diversity and unity with the music video premiere on November 7, 2023, at 7 PM Eastern Time.
Follow Jah'Mila Music on social media for the latest updates:
YouTube: https://www.youtube.com/channel/UCPYFTUkNIQ3CHCpMh72HyDA
Website: https://www.jahmilamusic.com/
Facebook: https://www.facebook.com/JahmilaMusic/
Instagram: https://www.instagram.com/jahmilasings/?hl=en