The East Coast Music Association recently announced its list of 2023 award nominees, and Nova Scotia-based Reggae star Jah'Mila received nominations in two separate categories. The 35th anniversary celebration of the East Coast Music Awards will take place in Halifax from May 3rd-7th.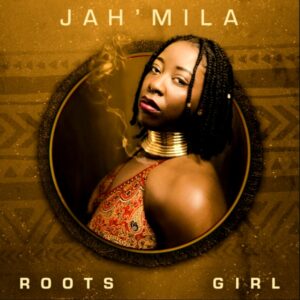 Recording and performing on the East Coast for several years, Jah'Mila released her debut album, 'Roots Girl' in 2022, and it has enhanced her status in Canada and internationally.
The Nova Scotia reggae songstress' nomination comes in the African Canadian Artist of the Year category and the Global Recording of the Year category for 'Roots Girl', alongside reggae group Andru Branch & Half Way Tree for their album 'Weather the Storm.
Jah'Mila is very excited about the nomination and says this will surely help her to grow musically.  "We are very grateful! We are especially proud that the debut album has been recognized in this way", she said.  "We worked hard through the pandemic under dire circumstances", the excited Roots Girl continued. "It's a starting point for us, that will set the standard for all our future works. We will continue making good quality reggae music for the East Coast and the world".
Jah'Mila, born Jhamiela Smith in Jamaica, is a singer/songwriter residing in Halifax, Nova Scotia. Inspired by her deep love for music and talent for singing, she has been the beacon for reggae music in Atlantic Canada. She is the daughter of internationally respected musician and Wailers alumni Earl "Chinna" Smith, a Jamaican guitarist active since the late 1960 and still relevant today.
Not one to sit on her laurels, the gifted reggae vocalist will release a new single titled 'Your Love' this coming April. Jah'Mila is also actively recording new materials for her next album, which she hopes to release in the spring of 2024.
Fans and supporters of Jah'Mila's music in Halifax, Ottawa, Toronto, Brampton, Lunenburg, and St Andrew in New Brunswick can look out for the reggae star performing in your city between January 26th to May 21st. Visit  www.jahmilamusic.com for more details.
Follow and support Jah'Mila on social media
Instagram @jamilasings
Youtube @Jah'Mila Music
Facebook @JahmilaMusic