Christmas is a time for goodwill, that's the global theme. Singer J. Written is determined to bring about change in some of Jamaica's toughest communities beyond the Yuletide season.
J.Written is from the Kingston neighborhood of Tavares Gardens, better known as Payne Land. But he also frequents areas like Trench Town and Rema where he started his recording career.'Nothing Like Love', one of his latest songs, and the soon-to-be-released 'Sunday Morning' not only addresses challenges of ghetto life but offers a positive side.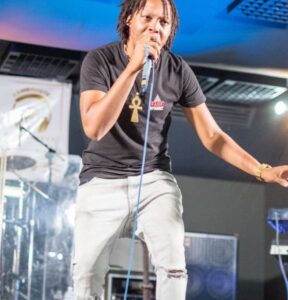 "It's important to make a difference here because these are the places neglected mostly by the upper echelons but is proven to be the same place that most of our country's pride derives from, whether it be music, sport, culture or entertainment. The inner-city tends to set the pace at all times, so I think it's only wise to put efforts in where it is actually needed and try to help direct it in the right way," said J Written.
Trench Town has produced a number of outstanding artists including The Wailers, The Abyssinians, Alton Ellis, Delroy Wilson and The Heptones. Other crime-ridden areas, like Waterhouse, birthed Grammy winner Black Uhuru, Junior Reid and Olympic/World Championships sprint icon Shelly-Ann Fraser/Pryce.