When most persons hear 'Nashville', country music comes to mind. That city, in Tennessee, has been the genre's bedrock for almost a century.  Dancehall star I-Octane took his show to Lavo Lounge there on November 26. It attracted a strong turnout of mainly Jamaicans and Africans.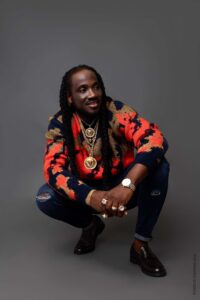 I-Octane, best known for songs such as 'L.O.V.E.Y.O.U.' and 'Hold Her in my Arms', was performing in Nashville for the first time.  He thoroughly enjoyed it.  "My first time performing in Nashville was beautiful, a great experience.  One of the nicest things about it was our (Jamaican) Diaspora," he said.  "It was a very, very mixed crowd; a lot of Africans were there so that was good. Everyone fully appreciated the performance."
On December 4, the singer performed at the annual Art Basel Miami event alongside acts like Inner Circle and Ky-Mani Marley. That show was also attended by a diverse crowd.  "It's always great to break into new markets.  It's a plus for every individual who is in dancehall/reggae," said I-Octane.
The Nashville/Miami shows capped a productive year for the Clarendon-born artist. 'I Am Great', his 15-song album, was released in March.  He also recorded 'Chocolate', a collaboration with Inner Cirlce. Independent is his latest single.