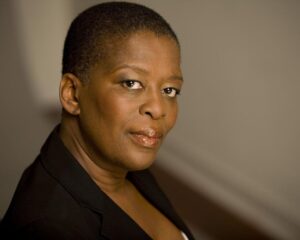 Five-times JUNO Awards winner, Exco Levi, is producing the inaugural High Priest Music Festival, paying tribute to his former manager and Canadian Reggae Icon, Denise Jones, on Friday, May 26th, at the Garrison, in Toronto.
The Inaugural event will feature Exco Levi and the High Priest band.  Other artists on the bill will include Kairo Mclean, The Memberz, Treson and DJ Chocolate.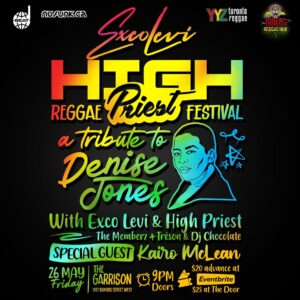 Creating a Reggae Festival paying tribute to Denise Jones is very important to Exco Levi, because of all her tireless contributions to the reggae music industry in Canada.  "Producing an event in honour of the late Canadian reggae stalwart has always been on my mind, and seeing it materialize into fruition is pure joy", said the five times JUNO Award winner.
"Denise Jones played an important role in my development in this business and was like a mother in music to me", Exco Levi said. "One of the things I learned from Denise Jones that will stick with me is she taught me to stay humble and punch high even when others are punching low".
Denise Jones is a co-founder of JAMBANA, a long-running reggae festival in Canada.  The well-known reggae advocate passed away in 2020 after a battle with brain cancer.  Denise was an inductee to the Brampton Arts Walk of Fame and posthumously awarded the Walt Grealis Special Achievement Award by The Juno Awards. This award recognizes individuals whose work has significantly impacted the growth and development of the Canadian music industry.
Exco Levi received his tenth JUNO Awards nomination, being one of the five nominees in the 2023 Reggae Recording of the Year category.
The 'Jah Nah Sleep' singer is working on his new album with Penthouse Records in Jamaica.  Exco Levi is also preparing for his 2023 summer performances.  He will be performing at events like Afro Fest, High Priest Music Festival and the Afro-Caribbean festival in Vancouver, with several more bookings to be announced at a future date.