Maurice Hylton aka DJ Judgement, is renowned for spinning infectious reggae and dancehall beats and baking succulent Jamaican patties, has made a name for himself in Sydney, Australia.
This talented DJ turned entrepreneur has successfully bridged the gap between his passion for music and his love for Jamaican cuisine, creating a thriving business known as Goodies. From playing the latest reggae tunes to delivering delectable patties all over the city, Maurice's business has become a household name among Caribbean natives and Australians alike.
Inspiration struck Maurice while entertaining friends at his house, reminiscing about the flavors of Jamaica. Recognizing the absence of Jamaican food in Sydney, he embarked on a mission to introduce authentic Jamaican patties to the local market. Though initially targeting the Jamaican and Caribbean community, the business quickly expanded to include a diverse customer base, including residents from the UK and Canada who were familiar with Jamaican cuisine.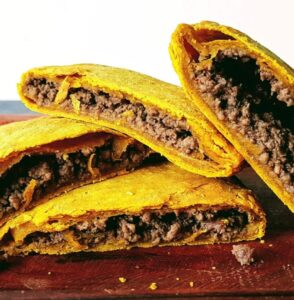 Goodies quickly gained popularity for its mouth-watering patties and specialized coco bread. However, the menu didn't stop there. The establishment also served a range of traditional Jamaican dishes, including jerk chicken, curry goat, Mackerel Run Down, festival, and ackee when available from overseas. Goodies' commitment to quality and authentic flavors has won over the hearts and taste buds of many Australians.
While Goodies isn't a sit-down restaurant, it caters to the cravings of Jamaican food enthusiasts all over Sydney and even extends its reach to Melbourne and other parts of the country. By delivering their delectable offerings, Maurice ensures that the authentic taste of Jamaican cuisine can be enjoyed in the comfort of customers' homes. The overwhelming response has prompted plans for a restaurant, marking the next exciting chapter in Goodies' journey.
His passion for cooking was sparked at a young age, experimenting with dishes like Mac n Cheese. He honed his patty-baking skills while working at his Uncle Raps' iconic Jamaican restaurant in Toronto. There, he learned the importance of quality and consistency, ensuring that each patty was baked to perfection. The customer-centric approach instilled by his uncle has stayed with him throughout his culinary career.
The Jamaican/Canadian's journey took him from Brampton, Ontario, to Sydney, Australia, where he found love and a new home. The favorable climate and proximity to beautiful beaches make Australia an ideal place to raise a family. Maurice appreciates the safety and tranquility of his surroundings, providing him with the opportunity to focus on his passion for music and food.
Growing up immersed in his father's extensive record collection, DJ Judgement developed an unwavering love for reggae music. The infectious beats, uplifting lyrics, and positive energy captured his heart, shaping his musical journey. Inspired by his father's sound system and vinyl records, he aspired to create a magical atmosphere for others, ultimately leading him to become a DJ.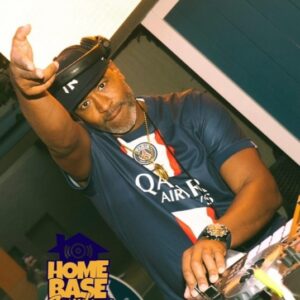 Despite the rising popularity of genres like afrobeats and Amapiano, DJ Judgement and his More Judgement Sound continues to champion reggae and dancehall music in Sydney. He notes the ever-growing diversity of music lovers attracted to these genres, creating a vibrant party scene. With his remarkable presence as a DJ and entrepreneur, Maurice has established a loyal following and played a significant role in promoting reggae music within the city.
While Maurice's business venture has flourished, his love for music has remained a constant. Growing up in a household immersed in reggae and American soul music, he developed a deep appreciation for the genre. Inspired by his father's record collection and sound system, Maurice realized his calling as a DJ. Combining his love for reggae music with his desire to create a magical atmosphere for others, he embarked on a journey to spread the infectious energy of reggae throughout Sydney.
DJ Judgement's impact on Sydney's music scene has been significant, attracting a strong following when he hosted a regular radio show that aired for nine years, he became a prominent figure in the reggae community. However, his DJing schedule has become more selective due to his commitment as a father, Maurice's passion for music remains unwavering. Through his DJ sets, he pays homage to his father's influence and creates an atmosphere that resonates with the soul.
DJ Judgement, the Patty Man, has made a lasting impact on Sydney's cultural landscape. His love for reggae music and Jamaican cuisine has brought joy and satisfaction to the people of Sydney and beyond. With his successful food business, Goodies, and his infectious DJ sets, Maurice continues to share his passion with others, leaving an indelible mark on both the music and culinary scenes.