Fans of reggae music in Canada are in for a treat as Chuck Fenda, the fire brand artiste from Jamaica, returns to the country to unleash his musical fire. The highly anticipated concert, Fire In Da City, is scheduled for May 20th at the Jamaica Canada Association Centre in Toronto.  Fenda, who was unable to fulfill his performance obligation last year due to unforeseen circumstances, is eager to make up for it.
The concert will also feature Kirk Diamond, the Jamaica-born JUNO Award-winning reggae artiste. Fans can expect a night filled with electrifying performances and hits such as 'Gash Dem', 'Light Dem', 'I Swear', 'Living Fire', and tracks from his recently released album 'Eternal Fire'.
'Eternal Fire' was released in February and has been well-received by fans. The 15-track set was produced by Dwayne 'Fire Wayne' Cowans and features collaborations with other reggae artistes such as Jesse Royal and I-Octane. Fenda plans to perform some of the songs from the album at Fire In Da City, along with his classic hits.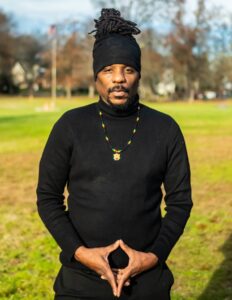 In a recent interview with the Jamaica Star newspaper, Chuck Fenda expressed his excitement to return to Canada and perform for his fans. He also spoke about the support he has received from Canadian fans throughout his career, saying, "Canada has always shown me a lot of love and support."
Fenda's music has always been known for its powerful messages and uplifting lyrics. His unique style and delivery have earned him a loyal following across the globe. His return to Canada will undoubtedly be a memorable one for fans.