Pandemic Records is gearing up to drop a hot new rhythm project titled 'Things & Time'.  The seven-song project which features artistes such as Chronic Law, Ikaya, Little Hero, Frass Khalifa, XIP Boss, Takeova, and Jahlama is scheduled to be released on January 20.
Dancehall heavyweight Chronic Law leads out the rhythm with the clever introspective single, 'Things Inside'.  Ikaya shows why she's highly regarded as one of the best songwriters and vocalists in dancehall music as she examines the topic of domestic violence against women on, 'Self Defense'.
Veteran singjay Little Hero pays tribute to all the virtuous ladies around the world on 'Shine Bright Like a Star'.  "We're very excited about this project, every song on the rhythm is a potential hit. We're confident that this rhythm is another winner for our label, and we plan to put a lot of promotion behind it," said Sheldon Edwards.
Pandemic Records is the brainchild of brothers Sheldon and Leroy Edwards.  The label which was launched in 2021 enjoyed massive success the following year with the 'Logic Mix rhythm' which featured songs from several popular artistes including Sizzla, Little Hero, Munga Honorable, Fantan Mojah, Mr. Easy, and Ras Kronik.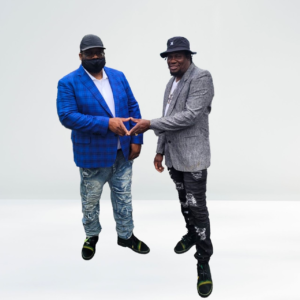 "We are pleased with the progress of the label we've made some great strides over the past year and we're looking forward to even greater success this year," he said.
He also revealed that the label is getting ready to sign a few talented up-and-coming artistes.  "We're getting ready to sign some of the new acts that we've been working with. I don't want to disclose too much information now. As soon as we tie everything up, we'll make an announcement in the media."