Dancehall and soca hitmaker Razor B now have his official USA work permit after a seven-year absence and hit the ground running with scintillating performances in New York.
The artiste performed for the first time alongside Shaneil Muir, Teejay, and Mr. Killa at the Labor Day Fest in New York and saw it as a dream come true to deliver his music to fans in the US after the long hiatus.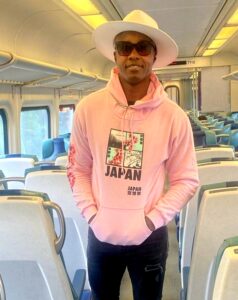 "I have waited seven years for this moment. I am so excited to perform for my fans in the US," Razor B said in an Instagram message. "Circumstances beyond my control made me unable to visit the US to perform for years after my monster hits were trending in America," he continued. "But god knows best, I'm glad now my fans can see me in person; there is no stopping me now." 
Razor B felt upbeat after his first performance in Brooklyn, New York, over the Labor Day Weekend, where he was well received. The artiste also performed in Rochester, New York at Taste of The Bahamas, and then in Brooklyn for the Reggae on the Avenue series at Belly Full Restaurant.
Razor B, whose real name is Roger Cassup, is a Jamaican Canadian singer who left Jamaica in his late teens to live in Canada. The cultural shift helped to mold his taste in music, leading him to listen to many genres of music.
The 'Bruk Back' artiste recently released his 'Rhum in My Cup' soca single and his dancehall-drill single 'Whoop Whoop' from London label Trill City Global.