There's no evidence that says the present COVID pandemic will be over anytime soon. So, we are not sure how 2022 is going to pan out. However, one thing has remained constant throughout the crisis, Canadian reggae/dancehall artists has continued to record, release music and performed virtual shows helping people through these torrid times. Their productivity and quality level has risen, and we believe this resurgence is what the reggae community needs to ignite the industry.
Here are 12 Canadian reggae/dancehall artists whose work will be impossible to ignore in 2022.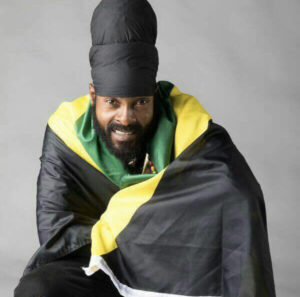 1.Inoah
INoah's musical career has been a real journey. From Jamaica to his new home in Canada, he has ridden the waves of change and maintained a steady ship throughout. In 2021 he released hits like 'Jah will be There', 'Somebody worst than You'.
If his first single released in 2022 'Make you Mine' is any indicator, Inoah will be making some real noise musically this year.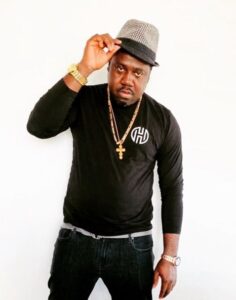 2.Tugstar
Vancouver based dancehall artist Tugstar dropped back-to-back singles in 2021 and created havoc in the dancehall arena worldwide. 'Wine and Boom' released in mid-2021 and took dancehall by storm. 'Knock E Ball' was released in mid-December and is presently an even bigger song in the dancehall in Jamaica.
In February 2022, look out for 'Bolt' the follow up single to his latest hit song. Tugstar and his team plan to release two albums in 2022, 'Knock E Ball' in the summer and 'End of the Month' in December. Tugstar has emerged as one of the most exciting voice and lyricist in dancehall.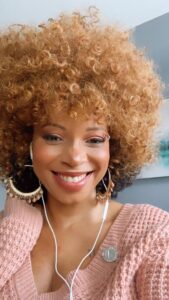 3.Ammoye     
Ammoye released her critically acclaimed 14 track album 'Water' in 2021. She dropped 4 videos from the album with songs 'On the Dock', 'Give it All', 'Bad Behaviour' and 'Journey' featuring Lord Sassafras'.
Ammoye is currently getting ready to shoot her 5th video off the album 'Water'. A reggae/ska/modern remix to 'Count on Me' Produced by Natural High hitting the streets in late March. She is also working on a couple of recording projects with Producers from Germany and Morocco and France. Ammoye is talented and draped with a classy appeal, she will claim her stardom in 2022.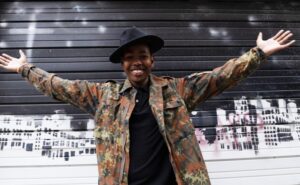 Kairo Mclean
Kairo Mclean will be 13 years old in 2022. He graduates middle school in June and is looking forward to attending high school. In 2021 the world got introduced to 12-year-old Kairo Mclean and his 'Easy Now' EP. Since then, his status has risen, and his EP was voted as one of the top 20 reggae albums of 2021 by German reggae music magazine Reggaeville.
Kairo Mclean is excited about the new album he is working on. "The album includes a lot of fresh songs, and maybe a dub or two," he said. "The thing I'm most excited for is when this pandemic situation leaves us, and I will be able to perform live again. Looking forward to seeing the faces when we play out again", he said. Artist like Kairo Mclean is a big part of the future of reggae in Canada and in 2022 he will be making a lot of musical noise.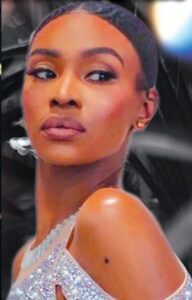 5.Tiffanie Malvo
Tiffanie Malvo stayed busy during the pandemic releasing new music videos and collaborating with artists such as Busy Signal and Wayne Wonder. Radio and sound systems worldwide had her music in steady rotation.
At the end of 2021, she released 'Intentions' a song and video with Exco Levi that is still making waves. Look out for Tiffanie Malvo in 2022 releasing more songs and videos, doing more collaborations, and touring with her team.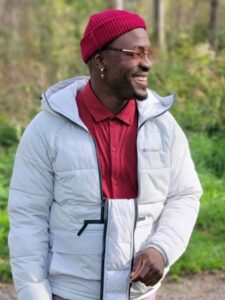 6.Onique
Onique created the 'Million Smiles' rhythm in 2021 and released a compilation album on his Neqzrecords production label, featuring songs from several talented artists including his hit single 'Path'.  December 2021, he dropped the long-anticipated song and video 'Worthy' which is now a feature on several reggae/dancehall playlists.
Onique is creating, recording, producing and will release several projects he is working on in 2022. "There are several projects I will be releasing this year, spans from juggling riddim, singles and singles from other artists courtesy of Neqzrecords", he said. "In the coming month, I will be releasing a track for an artists name Priest titled 'Trust', plus music videos and a lot more work". 2022 will be a bright and full year encapsulated with great music from Onique and Neqzrecords.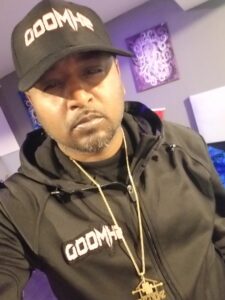 SmokeShop
Joseph 'Smokeshop' Bishun has released over 30 riddims to date including the 'Tinkin Toe' Riddim in 2021. Some of the dancehall's hottest artists like Jahvinchi, Alkaline, Elephant Man and Charlie Blacks have recorded on some of his hottest rhythms.
SmokeShop upcoming releases include an all-Guyanese artist compilation album called 'Doh Seh 40' and an all-Toronto artists compilation called '6ixside Lyfe' riddim. He is also working on his first solo album as an artist. 2022 is the year SmokeShop is destined to blaze and lives up to his name.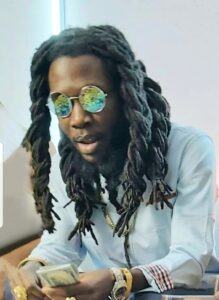 Blistas 
In 2021 Blistas recorded some great music, kept building his brand and stayed relevant. Tracks like 'U Binizz Own Category', 'Time to Rise' featuring Cassie Blu, 'Pilate', 'Clap it', 'Literature', and 'Big Billiii' featuring Onique have lifted his status.
Blistas is set to release his latest single titled 'SubZero' ft Jeff Adams on Valentines Day. Fans can also look out for his first album titled 'Intro' coming later this year. Blistas might pop up on a stage near you as he is expected to hit the road in the upcoming months. If you haven't heard or recognized this artist already, you will in 2022.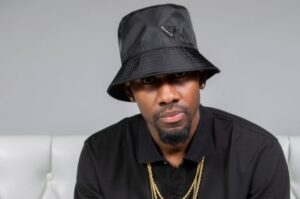 9.Triston Fivestarr
Dancehall artiste Triston Fivestarr dropped his self-produced EP 'I Am' in December 2021. For the beginning of 2022, he is working on promoting tracks from the EP.
Look out for new music videos for a few singles from the EP which features artists like Spice and Teejay the Uptop boss. Triston has his EP on USBs for sale so keep your eyes open for those. Big things are on the way for Triston Fivestarr in 2022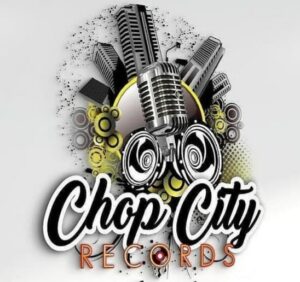 ChopCity Records
ChopCity Records dropped the 'Indian Gyal' riddim in 2021, featuring some of Canada's most talented artists like Exco Levi, Tiffanie Malvo, Ribba Don and others. Now he is ready to release their next big project "I have been working and recording songs with some talented artists like GR8TONE, TEEMEDAL, TJ 1press and Winna Maxx. Now we are ready to release all these new music and videos for 2022," said ChopCity.
"We have also hooked up and is co-producing with some top producers and record labels based in Jamaica, Canada, the USA and Africa", he continued. ChopCity is ready to bring us new music either this spring or later this summer, so keep your eyes peeled for what's to come from this Brampton based label.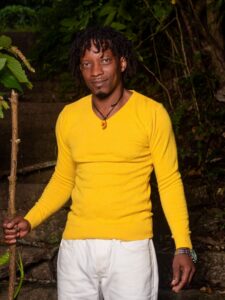 Korexion
A few years ago, Keipher Scott, AKA Korexion, decided that Jamaica was the best place to go and regenerate himself and his music.
Since then, his career has been on the rise in Jamaica.
In 2021, he released a new nine-songs album titled 'Dreams'. He has been featured on most of Jamaica's top television programs, such as E-Talk, Sunrise TV, CVM TV, Hype TV, Mello FM TV and others.
Korexion is currently finalizing a major collaboration with a popular Jamaican foundation artist and is putting together a Jamaica wide radio tour. Look out for more new music and videos in 2022 from this Toronto artist who has all the tools to take his career to the next level.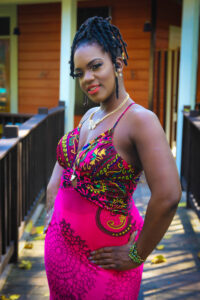 Petraa
After scooping up a JUNO Nomination in 2020, then having to see the world hit by a massive pandemic that crippled the music industry; reggae artist Petraa still found a way to shine. She is currently a radio host on the hit show, "Hwy 6 To Africa" which broadcasts every Saturday 4- 5 pm on Luv Bay Radio. Petraa also released the successful hit, 'Champion' with Iya Grade and Collinjah.
Look out for Petraa long-anticipated EP in 2022. She is booked to perform in Niagara Falls and Toronto this March for international women's day at SistahFest 2022. There is much more to see and hear from Petraa be sure to stay connected on social media she will surely be making waves in 2022.