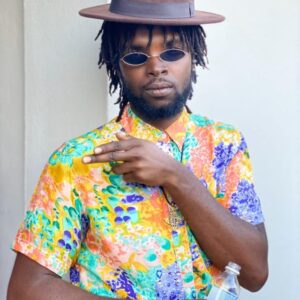 Hailing from the lush parish of St. Mary, in Jamaica, Kemaul Matrin, aka Yaksta (Bush Lawd) is definitely a star on the rise. His latest single titled 'Ambition' has quickly become a household hit and is propelling his name across Jamaica and other parts of the world. 'Ambition' is delivering a timely message of hard work and perseverance to young people. It is the first single from the compilation 'Africans for Africa', slated for release later this year.
Yaksta experienced hardships and financial problems while growing up in St Mary. Music was his escape where he found solace in writing songs. After working in the hospitality sector on the North Coast of Jamaica, he discovered that music was his true calling. Unlike many artists, a few months into his career as a musician, Yaksta quickly came to prominence across Jamaica, owed largely in part to his viral music video for his single "Home" which racked up over one million views on Facebook in less than 6 months. That was followed by "Boogie Woogie" – a throwback reggae jam that mixes the sound of 60's Jamaican rocksteady and ska crossed with modern roots and pop.
Yaksta gives great credit to the marketing team hired by his management for his growing success. "They used a series of music videos that have enhanced my visibility", he said. Yaksta has also turned his rural origins into a brand and started a 'bush movement' which puts a positive spin on the narrative of people who come from rural areas.
He recently teamed up with Runabeat Music from the UK  to execute several universal projects. He's also aligned with YBRecords from Canada, as a recent venture into the Latin market with various collabs with label mates and industry-recognized artists.
His creativity and the unique delivery of his early releases is a sign that Yaksta's music cannot be boxed into one style, but classified rightly as he puts it, as Reggae/Dancehall with a modern twist of world music.