One of Canada's premier reggae groups, The Human Rights, returns to the Toronto stage on Sunday, September 26th with a live, in-person, outdoor concert to celebrate the release of their latest album Reggae Strong.  This will take place at Lynx Music, 260 Emerson Ave near Lansdowne and Dupont. The event which runs from 7 pm to 11 pm will also feature guests Caddy Cad, Ras Yunchie, Carol Brown, Maracatu Mar Aberto, DJ Joshua Lucas and Questquecest.
When it comes to Reggae in Canada, few bands do it better—while remaining true to its founding principles—than The Human Rights. Since forming in 2007 around one of the scene's true lions, Friendliness (previously of Culture Shock, Truth and Rights and Big Sugar), The Human Rights have developed a modern, high-energy sound that fuses Roots Reggae with jazz, funk and R&B, the blending of a blazing three-piece horn section and the soulful lead vocals of JUNO nominee Tréson. This will be an opportunity for fans to vibe with the band live after a long pandemic layoff and get a copy of the album in their hands before it is released digitally on Oct 1st 2021.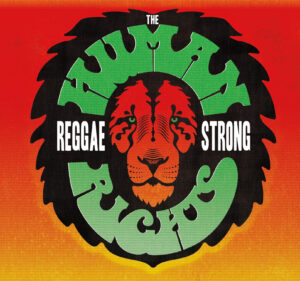 On this new album Reggae Strong, The Human Rights more than lived up to its expectation and have created their finest album to date, while once again proving reggae's ability to unite and inspire everyone struggling to get through tough times. The Human Rights  consists of Friendliness: Lead Vocal, Tréson: Lead Vocal, Bernie Pitters: Keyboards, Eric Woolston: Drums, Tyler Wagler: Bass, Graham Campbell: Pick Guitar, James Taylor: Lead Guitar, Ben Macdonald: Tenor Sax and Tom Richards: Trombone.
The Human Rights Reggae Strong Album Release Block Party is presented by Uma Nota Culture and The Human Rights. There will be a Full bar, food vendors so fans and reggae music lovers should come out and enjoy a beautiful community block party vibe. Tickets are $25.12 and available on www.eventbrite.ca/e/169402556607
Follow and learn more about The Human Rights @
Facebook @ https://www.facebook.com/thehumanrightsband/
Instagram @ https://www.instagram.com/thehumanrights/
Website @ https://www.thehumanrights.ca/
Youtube @https://www.youtube.com/channel/UCrVoRqKBUwP2yQaUqBfB dag/