Born and raised in the city of Toronto Canada, Darryl "Mookey" Wade is the last child of Gilbert and Christine Wade. Being raised with a rich Jamaican heritage to a father who was the church Musical Director and a mother being the Choir Director enabled him to thrive in an environment of creative expression. Surrounded by music, by age 14 he mastered playing the keyboard and entered an era that would change his life.
Mookey was invited to join the award-winning band EOP (Essence Of Praise), which soon became one of the most sought after band in the GTA. They played for such artist as Gramps Morgan of the Grammy winning group Morgan Heritage, Marvia Providence, Melanie Fiona, Tony Rebel, The Heptones, 5 times Juno Winner Exco Levi and more. EOP traveled and performed internationally in places like the British Virgin Islands, Turks & Caicos, Tortola, Antigua, Cayman Islands, Bahamas, St. Kitts, Jamaica, and across the United States of America.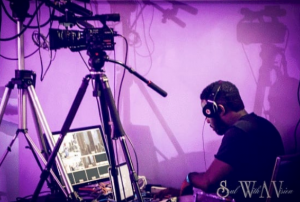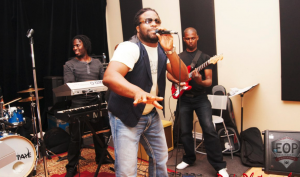 Balancing school work, music and traveling throughout high school taught Mookey the importance of discipline, commitment, dedication, hard work, and perseverance while pursuing his passion. He graduated with his OSSD and received The Matthew McMurray Award and an Achievement Award in Technology. Mookey then embarked on a new entrepreneurial journey to help start a recording studio alongside his mentor and fellow keyboard player Dre Barrett. The experience strengthened his knowledge of audio engineering and by age 20 had engineered recording sessions with many artists including Grammy nominated Reggae artist Luciano.
His collective music and engineering experience developed into a strong passion for Media Arts and fed his desire to explore other forms of audio and visual media. At age 24, he launched Mookey Media, a video production company. Within a year the company's clientele had grown significantly. He brokered a deal developing video projects for Canada's Largest Lighting Manufacturer, Visioneering. He also began traveling internationally for clients requesting his videography services.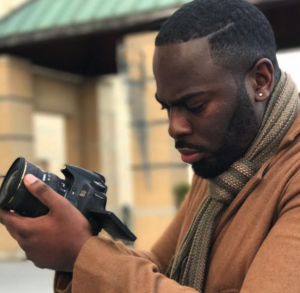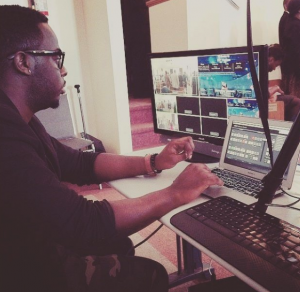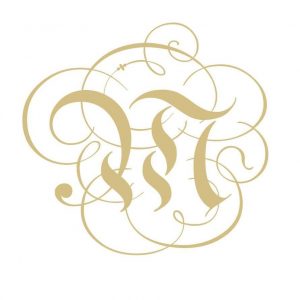 In 2015, Mookey was the recipient of the Young Entrepreneur Award in recognition of his accomplishments with Mookey Media. During that year, Toronto experienced a spike in youth violence, which spurred him to get involved and contribute to the solution. This led to his establishment of S.W.C.N.G – Shoot With Cameras Not Guns, a mentoring and training program for youth. Since the launch of the project, the program has received recognition from the likes of CP24, City TV News, Rogers TV, Royal Bank of Canada and has won the CRAC (Community Raising a Child) Award.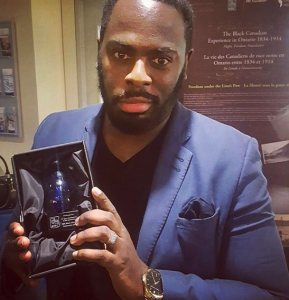 Today, Mookey Media is a well-respected design firm that focuses on producing premium quality Web Design & Video Production. The company prides itself in being a unique group of professionals that have been enhancing brands locally and internationally for more than 8 years." We're not just your typical design or production team; we're problem solvers. We lend a helping hand through our technical skills to get the job done and drive results." They also pride themselves in their ability to teach and work with their customers.
Mookey Media is a family business which he runs along with his wife Raquel "Roki" Jacquett-Wade who is also the Program Director of S.W.C.N.G.   The couple are looking forward to the expansion of their business and is committed to continuing investing their time in teaching and mentoring young people.
Checkout Mookie media @http://www.mookeymediacom
Instagram @mookeymedia
Twitter @mookiemedia
Facebook @mookiemedia
Youtube/mookiemedia