In October 2021, a group of experienced entertainment specialists combined their efforts and talents to provide quality entertainment worldwide. They created Le Noir Entertainment, a full-service entertainment company that provides complete planning, consulting, and supervision for corporate and social events.
The company is headed by CEO Rohan Brown, a Canadian businessman with over 10 years of experience in the party promoting industry, Sharri-Ann Vaz, Project Manager/Production and Logistics manager, with over 20 years of event planning and execution, journalism and project management experience, and Cara Vickers, Project Manager/ A&R /Creative Director/ Artiste manager and consultant/Booking Agent who possesses in-depth knowledge in her areas of expertise.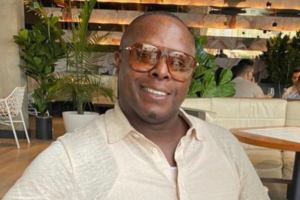 Le Noir Entertainment introduced themselves to the Canadian public when they launched the first Live Reggae Nights event, paying tribute to Reggae legends Bob Marley and Dennis Brown in February during Black History month and Reggae Month. "The reaction was way beyond our expectations", Sherri Ann Vaz said. "This solidified that more cultural organizations and shows of this nature are needed in Canada".
A big part of Le Noir's plans is to host Live Reggae Nights monthly, with the hopes of producing a festival in the Summer and an indoor show at the end of the year. "We want to contribute to the growth of the Canadian reggae industry by creating platforms for showcasing Canadian talent and fusing our Jamaican reggae culture throughout Canada," Sharri Ann Vaz continued.
On Sunday, March 27th, Le Noir Entertainment will be presenting Reggae Got Soul, the second show in their monthly Live Reggae Nights series at Pier 120 in Brampton. Performing live on stage will be Exco Levi, Jay Kartier, Nichelle, Richie Flo, Charlee and Dub Wize Band. MC will be Jeff the Master and music will be provided by DJ Corey. Showtime is 8 PM.