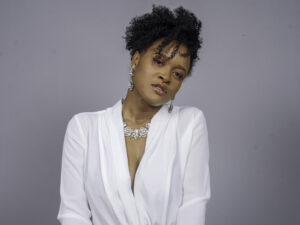 Multi-talented bilingual singer and songwriter Dahlia Anderson recently dropped a new video for her latest single "In my mind". Released on the Kornerstone Productions label, the song have been making its rounds on radio and social media since early 2020 and now with a video in support the response has been amazing. "It was exciting being able to put a true love story into words" Dahlia said. "The response has been very encouraging and the video which I am very pleased with is the icing to the story". "In my Mind" is produced by Orville "Wyz" Malcolm and the video was directed by Yvette Martin.
Born in Jamaica, Dahlia migrated to Montreal, Canada at the age of 12. While living in Montreal her singing aspirations began to take flight as her passion for music was encouraged and celebrated. She began performing in both English and French, the incorporation of her bilingual skills in her song writing and performances led to the opening of new doors and catapulted her career. Dahlia have shared the stage and worked with many international recording artists such as Freddie McGregor, Munga Honorable, Popcaan and Grammy winner Shaggy.
Dahlia has two EP's "Open My Eyes" and "Broken Hearted" and several singles to her credit. she is currently prepping to drop a new single in the coming months. In the near future, fans can look out for a children's album she is currently working on.
To learn more about Dahlia Anderson and her music, follow her on social media on Instagram @dahliaandersonmusic, Facebook @ Dahlia Anderson