Last Sunday's Kingstonfest, was metaphorically transformed into a "human zoo" when a stampede broke out and barricades, set up to separate general admission ticket holders from the VIP section, were forcefully broken down as people charged through yelling, trampling, and pushing, towards the areas leading closer to the stage at Downsview Park, Toronto.
Later that day, more hooliganism erupted when they closed in on the barriers set up to secure fiber-optic cables that control the sound, which were not covered, causing mayhem when concert goers become irate, especially seeing Skillibeng and Shenseea performing, and they couldn't hear throughout their performances.
The loss of sound, along with complaints of a shortage of water and chasers for alcoholic beverages; fainting spells, mini fights, and incompetent security personnel, which plagued the mega event, dubbed Canada's largest one-day outdoor dancehall festival.
But it was headliner, Popcaan who pacified the scanned 11,000 revellers, and others who rushed in free, when he gave them an hour-long set of superb performance.
However, while on stage he blasted organizers for their inept delivery of what should have been a trouble-free event. He told promoters to fix up and it was then that the crowd felt
supported, heard, and given a voice in the surreal reality they were encountering.
"You see all a dem hardworking, independent people yah whey pay dem money for this [expletive] show, unno disappoint dem and unno disappoint me. If a never dem mi guh ah mi yard and unnno fi know dat! Fix up unno [expletive] self," he protested, to loud cheers from the crowd.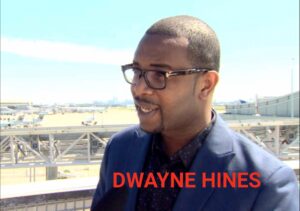 Head honcho of the Canadian part of the Kingston Festival Music Group (parent company operates from Miami), Dwayne Hines, told Sofi Style in a telephone interview, that it is Popcaan who should give back some of the money paid to him to allow monetary compensation after he learned that Popcaan wants refunds given.
He says he wasn't initially inclined to address the proverbial being thrown under the bus by Popcaan but "his statement, not only on stage but after the show, was so unfair that it triggered a response for people to request refunds.
"For Popcaan to dictate that we needed to refund people, [he should] refund his payment. Now, for him, we paid him US$150,000 (Can. $210,000), hospitality, [he was flown] on a private jet to come here as the first artiste to come here, and the love that we gave him and placed him on a stage in front of that audience, at that time, which was about 15,000 to 20,000 people, the largest crowd he has ever performed in front of in North America, then to say that we needed to refund," bemoans Hines, citing they brought him to Canada in 2007, and in subsequent years with no issue of payment so his lack of loyalty was confusing and unfair. But at the same time, he saved the show and gave an hour-long performance which he should be grateful for and we should be thankful for that as well, insisting that the money for refunds can't magically appear without the performers' help.
"Is he going to refund that money so we can refund the people?" he asked rhetorically, claiming that the hitmaker would need to give back funds he was paid to perform, as well as hospitality, also mentioning that Skillibeng, Shenseea and Chronic Law would have to give back as well.
"With a person of his heavy social influence that was a move we, the festival organizers, who paid almost a quarter million dollars ($250,000) on Sunday to deliver your performance, can't understand and what would trigger him to do something like that and where are we going to get this money from?"
From an economical viewpoint, Hines says he assumes that Popcaan would be using his money to not only take care of himself and his family in Jamaica but also the community he lives in, and in effect, he has the same responsibility of paying staff and contractors, who must pay rent and feed their family with their salaries.
"In any event, and with our insurance guidelines, we delivered a festival, and we delivered a show where all four artistes arrived, and all four artistes performed but under the mitigating circumstances the crowd got extremely excited because the festival was happening, and the breaches happened of the security. To keep them safe we had to do our risk management fully in place. "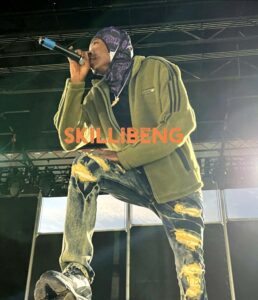 Dwayne admits to allowing Skillibeng and Shenseea to continue their sets though the sound cords were compromised to keep the crowd controlled and show moving. He declared that 3 LED screens, which were installed to show the performers, were vandalised.
"The front speakers were working at the time so we had to put the artistes on stage so the show could go on to keep the crowd calm so there was a low chance of rioting. Even if the crowd saw the visibility of someone performing, they'd be in hopes of the sound to be fixed and we were in hopes of the sound to be fixed, to chip in, too."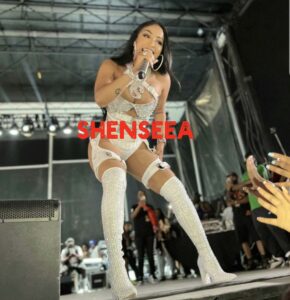 Shenseea and Skillibeng were booed; not because of their performances but because patrons were unable to hear them. "We feel extremely bad for them both and the situation because they were counting on performing a new song they have together, which they would've performed for the first time together.
In the meantime, Dwayne Hines wants to honour his promise of having Toronto experience the cultural aspect of what the event stands for by assiduously working on an already-announced Reconciliation Concert with some major artistes, which he says will be mind-blowing acts, November 11, and possibly on the following day.
He plans to offer 50% off general admission tickets but VIPs will be able to redeem a free ticket when patrons produce their proof of payment, whether by retaining their physical tickets that were scanned and /or credit card transactions, and tickets bought online would have a confirmation email to make their claim.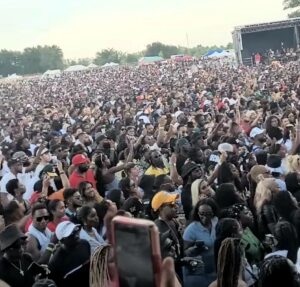 However, patrons are not convinced though about ever going back to any of the group's productions. "It was a disaster to say the least. Running out of water early in the evening and the bars running out of cups so water bottles were emptied to use for containers for alcohol, made my day miserable. I almost fainted, furthermore, people were contentious, which egged on fights and disharmony," says an individual who bought VIP ticket and wants to remain anonymous.
In a press statement, released following the unrest, Kingston Music Festival says invariably they're not assigning blame but to offer their perspective.  "Together, we are just beginning our celebration in music. We brought together thousands of fans to experience our culture…We will be moving forward to compensate our loyal patrons by bringing the next festival indoors (inside of an arena) with a 50% off pro code. We will relive #kingstonfest and together make the ultimate experience." Some are saying that they can't imagine who the group could bring to Toronto to entice them to another show, not even if it's free!
Sophia Findlay is a Toronto-based journalist, who is a society columnist, lifestyle connoisseur, custom content curator, podcast host, social media blogger and mother of two, who aims to inspire through her news, reviews, and on-the-ground reporting.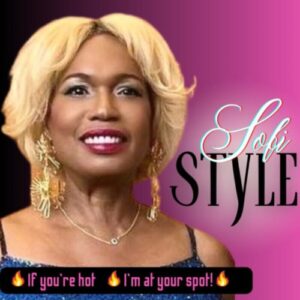 Her Sofi Style column also appears regularly in the Jamaica Gleaner North America Online Branded publication.
Like, comment, share, save and follow Sofi Style on social platforms:
#kingstonfest #toronto #the6ix #popcaan #shenseea #skillibeng #Canadareggae #jamaicagleaner #reggaefestival