Vancouver dancehall artist Tugstar continues to roll with the big stars as his hot new collaboration 'Back Up on it' with Beenie Man was released on all leading online stores on Friday, June 16th. 
 The dancehall scene worldwide is witnessing a rising star in the form of Howard "Tugstar" Johnson. Hailing from May Pen, Clarendon, Jamaica, Tugstar migrated to Canada in 2017, bringing his vibrant Jamaican roots and dancehall energy to the diverse musical landscape up north.  
 With his recent collaborations with dancehall legends Bounty Killer, Boom Boom, and now Beenie Man, Tugstar is making waves with his infectious beats and creative drive. His latest release, 'Back Up On it,' produced by DJ Kemo, has further solidified his position in the dancehall genre. Tugstar and his team are also exploring future collaborations with Mexican sensation Adan Golden Ganga, showcasing his willingness to embrace diverse influences and expand his artistic horizon.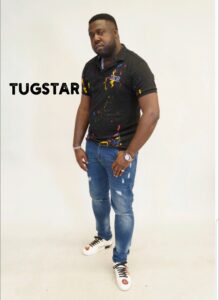 Tugstar's ability to collaborate with dancehall icons is a testament to his talent and drive to make it to the pinnacle of dancehall. His previous collaboration with Bounty Killer, 'Lift the Rifle,' garnered immense popularity with over 350 thousand views on YouTube to date. The chemistry and mutual respect he shares with legends like Bounty Killer and Boom Boom have paved the way for his latest collaboration with the iconic Beenie Man.  
The blend of Tugstar's fresh perspective and Beenie Man's seasoned expertise has resulted in a dancehall hit that will resonate with fans worldwide.