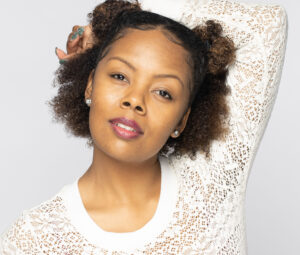 Tribalist, Conversationalist, Authenticity Advocate, our beloved songstress, The Jempress, has hit the airwaves with a fervent urgency for us to claim our agency, remember our ancestry and alchemize our current communal situation to restore a powerful legacy.
Think 'workshop series' has a baby with a forward-hitting underground podcast' and there we have it – Innerspace Fortress. Powered by www.rootzreggaeradio.live, the weekly talk-radio show debuted on the 21st of November and has captivated listeners immediately.
Through challenging and confronting learned misunderstandings, the fortress provides a necessary, safe place of study and exploration into pillars less explored. From initiating intimate conversation, speaking occult knowledge, promoting community sovereignty, or studying the importance of mythology and symbology in modern-day culture, each show tackles so much and is different than the last.
The Jempress musical finds and meditative flow are a breath of fresh air. With a mission of building community connection and resilience, The Jempress and her Co-Anchor and Sophist, Kilelle Kiano, activate critical thinking and emotional intelligence.
Once you enter the Innerspace Fortress, you embark on a learning journey toward your best and clearest self-manifestations. Innerspace Fortress is the ethereal net that brings our potential together.
We're riding this one up together.  You are now cordially invited.
Your greatest version now, authentically, and forever. Arrive with curiosity; the Jempress has done it again.
Stay tuned for intermittent workshops and merchandise.
Follow on Instagram: @innerspacefortress
January 2023 Patreon Launch: www.patreon.com/innerspacefortress
For bookings / advising talk sessions /advertising /donations / inquiries Email: innerspacefortress@gmail.com