Dancehall artiste Swick Don doesn't plan to hold any bars in 2023. His goal is to be the top dancehall artist in Canada and one of the most sought-after in the world.
Following his performance last summer in Toronto at Kingston Music Festival, Swick Don has not eased up on recording new material, performing, and building his brand, setting himself up for stardom.
The 'Toxic Love' artist will travel to Jamaica next month record and finish work on his upcoming Ep, 'Rated S', which will be a multi-genre project, not just dancehall music. "I will also be shooting a music video in Jamaica.  I know my fans will be super excited about that," Swick Don Said.  "I will be releasing two new singles soon that the fans and supporters can look out for, 'Judas' produced by Kyoni Records and 'Dem Nuh Bad', produced by Swick Link Inc which is my record label".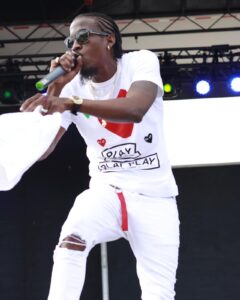 Fans and supporters who have missed out on seeing a Swick Don performance can now get a front-row seat at his upcoming Swick Fest 2023 birthday party/show on February 19th in Brampton. The show will also feature several top Toronto dancehall Artiste, selectas, and sounds. "Tickets are selling out fast, and I know that the people can't wait to see me and some of the great talent that Toronto has to offer", Swick Don said.
Follow and Support Swick Don on social media
Facebook @Swick Don
Instagram @Swickdon_sl
Twitter @swickdon_sl
YouTube @swickdonvevo