Canadian reggae crooner Steele recently completed his first promotional tour of Guyana, and from all accounts, his visit was highly successful.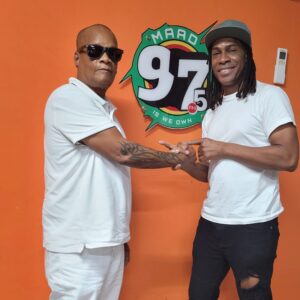 Sponsored and arranged by D&B Promotions, the popular Canadian/Jamaican reggae artists was welcomed at the airport by media personnel from both radio and television. This was a fitting start for Steele, whose music has been enjoying steady radio rotation in Guyana.
Steele expressed his gratitude for the warm reception, and how his visit was to build on the momentum that has been growing in the South American country. He continued by saying that there was still a lot of work to be done, but this was the first step in getting all of Guyana to know and love his music, plus also giving him the opportunity to learn more about the Guyanese culture.
During the visit, the artist had a packed agenda which included, many radio interviews in which he spoke about his musical journey from Jamaica to Canada and many accomplishments in his career.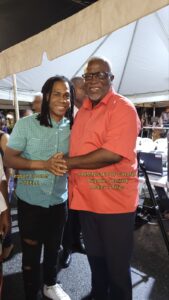 Thanks to D&B's commitment to the artists; Steele's itinerary also included the meeting of many government officials, including the Prime Minister of Guyana, the Honorable Retired Brigadier Mark Anthony Phillips, where they spoke about the artist's planned return to Guyana.
Steele had this to say about his visit to Guyana. "This was truly a great experience for me, just like in Canada and many parts of the world, I am proud to know that my music is making an impact, he said. "I can never forget that without the fans, we are nothing, so I'm always grateful".