The province of Alberta is known for hockey and oil. However, with the buzz around Edmonton-based dancehall artiste Skystar and his latest single 'Split Bounce', dancehall hub might soon be a new addition to thing that are popular out west.
Amassing over 60,000 views on YouTube since its release, Skystar says his new high-energy song 'Split Bounce' is fit for the ladies.  "'Split Bounce' is making waves around the world; the ladies love it" the artiste expressed.  "I want to thank Dash Radio's Kaliente Girls in LA, the Jamaican radio stations, and even selectors who are banging the song".  The song is a production of Diet Monkey Entertainment and is a feature on the A2O Riddim.
Since he migrated to Alberta, Skystar has constantly released songs that have elevated his status in Canada, Jamaica, and worldwide. The Farrin Badniss Boss caught the attention of music industry bigwigs and vloggers for the video for his single 'Again' released in August 2022.   The response to 'Control the Pressure, released on the Konsequence Muzik label last year, got traction in Jamaica and elsewhere.  Skystar's 2019 EP, K20, is one of his most notable projects, having made it on the iTunes Canada charts. The set includes tracks such as 'Rotate', 'Top Life', and 'Picollo'.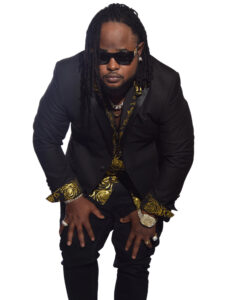 Ainsworth Rose, better known by the stage name, Skystar, is a multifaceted Jamaican dancehall artiste and songwriter. He was born and raised in Patrick Gardens, Kingston 20, and spent his formative years between there and a small community in St. Andrew called, Mudtown.
He always had a love for music, and it manifested in him during his high school days. Skystar would sneak out of the house at night to enter dancehall battles. His versatility, uniqueness, and creativity set him apart from everyone, which made him a favorite and a regular winner.
He developed a love for music during his high school days at Pembroke Hall High School and then Oberlin High. In 2005, he got his taste of music when he got signed by Mark Francis (Gabash Ent), who took him under his wings to show him the ins and outs of the music business.
With a career spanning over a decade, Skystar has carved out a reputation for his lyrical stylings in Alberta and Canada. He has elevated his career to another level by releasing good quality music, and his fan base keeps growing with each release.
"My fanbase in Canada is growing more and more every day, and the audience sings along when I am performing. Around Alberta, I