Steven Warner, known to most as Sir Rockwell is a veteran South Florida radio personality, DJ and Event MC and planner. He is the owner of the popular online station RockDaBox.net. His morning program, the 'Wake up and Live Show' has become the most syndicated Caribbean formatted online morning program in the world. 
 Recently the show gained its 44th affiliate! When they became the official morning show for BLAZE FM. WJUP 103.9 LP FM in Jupiter, Florida. "We have worked hard at developing our online presence, now we can be heard on terrestrial radio as well. Starting Monday, September 6, the show can be heard from 7 am to 11 am. Ah c'yah manage…!", he said
The 'Wake up and Live Show' can now be heard on 44 stations worldwide, on three continents. Over the years Sir Rockwell has had "A" list of guests such as season five The Voice winner; Tessanne Chin, Miss Jamaica/World; Laurie-Ann Chin, the cast of Celebrity Mamas of the ATL and co-hosts such as actor and painter Paul Campbell and many more.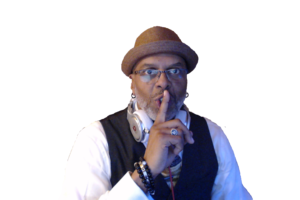 For the past 19 years, Sir Rockwell has been building a following of loyal listeners both in South Florida and around the world. He has the distinct honour of being the only radio personality to have graced the airwaves on all five Caribbean formatted stations in South Florida. Sir Rockwell has gone from community radio in Broward County to an award-winning on-air personality at WAVS 1170 AM, Program Director and morning show host for the Palm Beaches very first 24 hr. Caribbean station Jammin 1420 AM.  
Sir Rockwell has been described as one of the most "eclectic" DJs in South Florida, blending Reggae, R&B, Soca, Reggaeton, Hip Hop and House seamlessly. With over 200,000 listeners worldwide via the affiliates, Sir Rockwell and the 'Wake Up and Live show' has become a household name and is poised to do great things with internet radio.
In addition, Sir Rockwell is the owner of RDB Entertainment Group LLC and has become a highly respected Caribbean wedding DJ/MC/Event planner with more than 1,000 weddings and "special events" to his credit.
CONTACT INFO:
RDB ENTERTAINMENT GROJUP LLC
954.361.5247 / 954.696.9197
EMAIL: ROCKWELL@ROCKDABOX.NET