In the ever-evolving world of music, emerging talent Shayne Amani is making waves with his latest single, 'New Dawning.' With each new release, Amani's growth as an artist becomes increasingly evident, and the industry is taking notice. This rising star from the picturesque parish of Westmoreland, Jamaica, is poised to captivate audiences worldwide and ascend to the next level of his career.
From a young age, Shayne Amani exhibited an unwavering passion for music, laying the foundation for what would become a remarkable journey in the music industry. He didn't settle for conforming to one genre; instead, he embarked on a quest to craft a unique sound that marries elements of pop, R&B, and soul. This distinctive fusion sets him apart in a crowded field, and it's this originality that's garnered him attention.
But what truly distinguishes Shayne Amani is his connection with his fans. In the age of social media, Amani understands the significance of staying engaged with his ever-growing fanbase. On platforms such as Instagram, Facebook, and YouTube, he offers a behind-the-scenes look at his creative process, shares updates on upcoming releases, and provides personal insights into his life as an artist. For Amani, social media isn't just a promotional tool; it's a genuine bond with his supporters.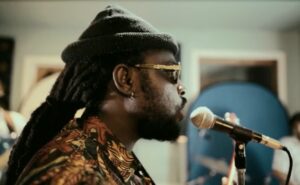 For those eager to explore Shayne Amani's musical journey, his catalog is readily available on all major streaming platforms. Whether you're in the mood for reggae-infused melodies or catchy dancehall tunes, you'll find it all in his music. With a growing discography, listeners can trace his evolution as an artist and enjoy a range of musical experiences.
As the year nears its end, the excitement surrounding Shayne Amani is reaching a fever pitch. Fans and music enthusiasts alike are eagerly anticipating what's next for the artist. Will it be a new album, an intriguing single release, or perhaps a surprising collaboration? The only certainty is that Shayne Amani's unrelenting dedication to his craft guarantees that his future releases will be nothing short of spectacular.
In the world of music, the journey from rising star to global sensation can be arduous, but Shayne Amani's talent, dedication, and unique style are catapulting him towards a bright future. 'New Dawning' is just a glimpse of what this promising artist has to offer, and the world can't wait to see him shine. So, stay tuned, as Shayne Amani is set to make an indelible mark on the music scene in the days and years to come.