Any discussion about the history of sound systems in Canada would not be complete and accurate without immortalizing Soul to Soul and Rose 'Grandmaster Rosa' Green's contribution to the culture.
From his entry into Canada in 1982, Soul to Soul and Rosa became the ultimate party sound, gaining fans from all walks of life. Their choice of music, playing songs from different genres was the ingredient that attracted clientele from across Canada.
Rose Green's sound system adventure did not originate when he moved to Canada; his story began way back in his high school days as a teenager in Montego Bay, Jamaica.  In 1963, as a student at Cornwall College in Montego Bay, Jamaica, Rose 'Rosa' Green used his lunch money to buy records to play at house parties. He named his sound Supertone because, at that time, most of the top sounds in Jamaica had a Tone in their name. Supertone was a mix music sound, playing Calypso, Reggae, Ska, and Soul music, the popular genre of the day.
He named himself Emperor Rosa because Supertone was gaining popularity as a party sound in Montego Bay.  Supertone was the sound that ruled the school dances and party scene in the city.
Rosa operated the sound from his school years until 1972 when he got together with a few friends, and they decided to rebuild Supertone. The group purchased equipment from the USA via friends who worked on ships that plied between the two countries. They renamed the sound to Soul to Soul and continued playing music in the same winning format that had propelled their status in Montego Bay.
Soul to Soul soon became one of the popular sounds in Jamaica, getting booked in the 14 parishes on the Island.  They were known and loved for their style and the type of music they played.  "While most sounds in Jamaica only played rub-a-dub reggae music, Soul to Soul played a variety of music, and that attracted a broader cross-section of people," Rosa said. "We had a huge following, and Soul to Soul has continued with that format until this day".
Soul to Soul's fame, popularity, and size grew, playing at top venues throughout the island alongside most of the top sound systems in Jamaica, such as Jack Ruby, Virgo, and Gemini to name a few.
Though their popularity was growing island wide, gaining acceptance in Kingston was the mark that says you are a big sound. Soul to Soul's first dance in Kingston was with a sound called Echo Vibration.  At the completion of the event, the patrons enjoyed the great vibes and the choice of music; their bookings skyrocketed and eventually, they were working back and forth between Kingston and Montego Bay regularly.
In 1975, Soul to Soul started using artists to perform live with the sound system, employing the services of Ringo, Lone Ranger, and Welton Irie, the heavy weight Deejays at the time. Although they had a different clientele, they retained their mixed variety of music to maintain the Soul-to-Soul reputation.
Lone Ranger was the Sound's ace DJ, and most of his hit recorded lyrics were created while working on Soul to Soul. Many top artists at the time also worked on the sound as guest performers; Brigadier Jerry, U-Roy, I-Roy, Ranking Joe, and more.
Rosa did not produce music in those days, but the sound helped to popularise many artists and hit songs of the day. His most memorable being the first sound system to play some of the songs from Bob Marley's classic album 'Exodus', before all the tracks were even mixed. "When we got those songs on dubplates, they weren't even properly mixed. We got the rough mix at Channel One studio. I will never forget the day I got them," he said.
In 1982, Rosa visited his brother in Canada and got persuaded by him and his former Cornwall College schoolmates to remain in Canada, which he eventually did. Rosa then decided to rebuild Soul to Soul in his new homeland.
For his first gig in Canada, he tested his new sound system, playing at 'Crown and Cushion', an after-hour club located at Eglington Avenue and Keele Street in Toronto. At the end of the party, the club owner told Rosa that his sound would not be leaving the venue.
"We played at 'Crown and Cushion' every Friday and Saturday, the venue got very popular, we played all night till daylight.  Sunday mornings when I left the venue, I saw people going to church," Rosa recalled.
Over a short period of time, Soul to Soul's popularity grew. Rosa believes the incident that helped to steer the sound into prominence and solidify the name in Canada, happened on a long weekend when he asked the proprietor of 'Crown and Cushion' for extra money on a long weekend, knowing the venue would be packed than usual.
"The proprietor told me he could not pay the amount I was asking for, so I took another gig with a friend from Montego Bay and got paid three times the amount that I had asked for at the previous venue", he said.  "After that, bookings started coming from left, right and center. Every week after that, I had bookings in a basement party".
Rosa believes the main thing that kept Soul to Soul working constantly was their choice of music selections, playing songs from different genres, as he did in Jamaica. "In those days there were a lot of incidents happening in dances, but because of the music I played the clientele that supported my Sound was different," he said.
The only sound in those days that played a similar style of music like Soul to Soul was a Sound called Soulville.  They both had a strong following until the early 1990s when they met at an event that was titled 'The Clash of the Titans', at the Pickering Town Centre. 'That was the night when Soul to Soul became the official party sound in Canada", Rosa said.
In the early nineties, Rosa started the Canadian Sound Systems Association, convincing sound operators to work together and reap the real benefit of their work. He invited Louise Fraser-Bennett, then president of the Jamaica Sound Systems Association, to speak to the members, assuring them that the organization can be beneficial to everyone in many ways.
"Most of the popular Sounds at the time became members. It worked out well for both promoters and sound system operators. We created a rate scale to ensure that sounds got the proper pay for their service", Rosa recalled.  "The association discontinued after a few years because of complaint that Soul to Soul was getting all the work. There were times when the promoters wanted my sound to play at their event. Soul to Soul always made sure we entertained the crowd".
Soul to Soul has had a few other selectors at different times working with them, namely DJ Funky, Ian the Mixmaster, and Captain Richie, who also worked with the sound in the early days in Jamaica. Rosa has maintained relationships with some top selectors and sound systems owners in Jamaica, such as Weepow from Stonelove and Jimmy Metro of Metro Media sound.  "Most of the sound system operators from my era are like brothers to me even today, Killamanjaro, Virgo, and Bass Odessey are like family", he said.  Rosa currently does bookings for Stonelove, Metro Media, and other sounds from Jamaica.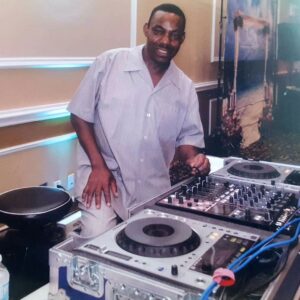 With his many years of experience in the sound system business, Rosa recognizes a big difference in dancehall today compared to yester years. According to Rosa, the patrons that support the culture presently are indiscipline, and the type of music being played in dancehall currently helps to propel violence and slackness.
"The type of music they make today has changed the fabric of the dancehall.  In comparison to back in the day, there is more violence in the dance hall now, indiscipline and violent lyrics play a role," he said. "The lyrics create an atmosphere that encourages violence. People are scared to go to dances today even though some of them like the music, they stay away from certain parties".
Rosa celebrates his 75th birthday in 2022 and continues to select and play with Soul to Soul. Grandmaster's advice to young DJs: "Have more love for the music and your fellow selectors. Unite, and work together and create an atmosphere where the patrons and promoters can enjoy themselves without fear", he said.
When asked what he would change if he had a chance to redo his life choices, with a broad grin he replied, "Not a thing, the journey has been great, and I am still doing what I love".
For bookings contact Rosa @ 416-873-ROSA.