The 7th edition of Reggae Divas the annual music showcase celebrating Women in Reggae, will be another electrifying virtual presentation in 2021. The Renascence Entertainment production, sponsored by Factor Canada, will be streamed live on www.reggaedivas.com on Sunday, September 5th at 3 PM and Monday, September 6th at 6 PM.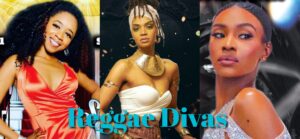 This year's show features a stellar lineup of talented female reggae artists from Canada and internationally. Tasha T, Tiffanie Malvo, Lady G from Jamaica, Samora from the Netherlands, Rayzalution, Canada's top all-female reggae band and Nikki G from G987 FM, are all booked to appear on this year's rendition.
In a predominantly male-dominated genre, Renascence Entertainment created Reggae Divas to celebrate women in reggae music.  The official launch was on April 11, 2015. Their objective is to showcase female reggae artists in their production to highlight their talents and abilities and to provide opportunities for growth within the industry. Tired of seeing female artists placed in the background as backup vocalists, event coordinators or on collaborative projects, Reggae Divas began a new era for Female Reggae Artists as the talent of Women in Reggae soars beyond the parameters of what is often perceived in this industry.
Each year since its inception, Reggae Divas showcased female reggae artists to recognize, motivate, support, inspire and empower women in the Reggae industry in Canada and internationally. Renascence Entertainment and Reggae Divas encourage this industry, from media to promoters, DJs and radio personnel to represent Female Reggae Artists on an equal platform as male Reggae Artists. This also puts the onus on female Reggae Artists to continue to stay focused and dedicated to their careers in Reggae Music.
The 2021 edition of the annual Reggae Divas show is sponsored by Factor Canada. For more information visit www.reggaedivas.com for details on this event.