Toronto Producer Courtney Swaby likes to build a rapport with people individually before establishing a professional relationship with them.  So, before recording the songs on the 'Soul Riddim', he sat with each artiste and penciled out the vision, what's relatable, and the type of message they wanted to send with their songs.
"I believe it is important to know someone on an individual level since you can learn a lot about how someone responds to certain situations and their work ethic," Swaby said.  "I worked with Majah Bless for many years before migrating to Canada, while Exco Levi, Bryka, Eyesus and I reconnected in Toronto after meeting them while on tour with I-Octane
Swaby and the "CS Entertainment Ja team" started working on the project with the artist in the summer of 2022, and after months of studio work and other formalities, the songs were ready for release this winter.
The release date for the Soul Riddim is Friday, January 6th, 2023, and is available on all leading digital platforms. The Riddim is a four-track project which includes 'Devine' by Exco Levi, 'Parrow and Fraid' by Eyesus, 'Firm' by Bryka, and 'Remember Me' by Majah Bless. The songs were recorded at Smokeshop Studio and distributed by Zojak Worldwide.
Courtney Swaby is no cub scout in the media entertainment industry; he has worked in this field for over twenty years.  His passion started in cinematography, which allowed him to work across Africa, Europe, and the Caribbean islands.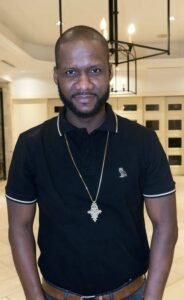 "I worked closely to produce short films alongside Omaall Wright (Majah Bless)," he said. "Then, when I moved to Canada, I was committed to learning, growing, and networking in the community, which led me to music production".   Swaby's first production was the single 'Real People Do Real Things' by Majah Bless in 2018, then came the 'Fusion Riddim' in 2020, and now he is happy to release the 'Soul Riddim' in 2023.
Although he enjoys being a producer, Swaby is quite aware of the obstacles and expenses that come with getting your products in the right hands and places to gain some success.
"It is challenging as a Black producer in Canada; you have to put in the work to have your music heard", he said.  "Even if your music has a vision or words of affirmation or encouragement, sometimes that is not what people want to vibe to, so it doesn't get the airtime", he continued.
"With everything come challenges, and working from one project to the next, you build connections and meet some good people that provide insight into the industry".   "I am family-oriented, and they are my motivation which helps to keep me grounded, and with God, anything is possible".