In the Toronto dancehall circle, Planky Don is called the "Box Dem General" and the hype about his latest single and video 'Cheers', has added more credibility to his name.
"The response for my new song 'Cheers' and the video has been amazing.  The feedback from the city gives me a great feeling",
said, Planky Don. Fans can check out the video on YouTube, and the song is available on all leading online stores.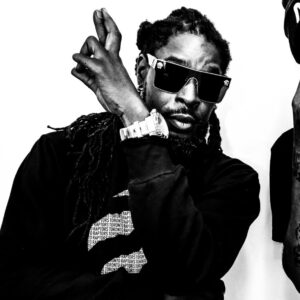 In 2006, Planky Don, born Jermaine Sinclair, migrated to Toronto, Canada, where he adopted the title "Box Dem General". "Box Dem is a witty way to explain how my music will affect people when they hear it", Planky said.
Planky Don is known for putting in hard groundwork in the music business. He has several hot mixed CDs to his credit; 'Open the 6', mixed by Nitro Sound, 'Epic', mixed by DjSuparific, and most recently, 'The Uprising' mixed by Nitro Sound.  'The Uprising' consists of ten tracks, with seven artists including Spanky Don and his partner in music and life Empress Leh.
Planky has performed on stage with several international artists, including Kranium, Baby Cham, and Nesbeth, to name a few.
At age 13 years, Planky got inspired by the musical talent of his grand uncle, the legendary Lee Scratch Perry. The aspiring artist became DJ/singjay/reggae artist picking up pointers and advice from other talented people along the way. Planky Don honed his talent by participating in various local events, which led to his appearance at the Guinness Roadshow at Pier 1 in Montego Bay.  The 'Cheers' DJ performance was so notable that he received many accolades and a feature in the Jamaica Mirror Newspaper.
The 'Box Dem General' and his partner Empress Leh have worked diligently under the self-made banner, Strike1Promo, to push PlankyMusic as far as possible. They have ventured into producing music for other artists like MustVybz out of Ghana with his song 'Jah knows Best'.  Strike1Promo has been hard at work building Planky Don's online presence and fan base with live videos, freestyles, and comical skits promoting his music, riddims, CD, and event appearances.
For 2023 fans can expect to get more music and see more visuals from the "Box Dem General". Planky Don is working on a compilation with various artists on the Nuke riddim, co-produced by Strike1Production and Oxygen Muzic.
For Bookings and more info contact Planky Don
Website @strike1promo.com
YouTube @PLanky Music
Instagram @plankydon
Twitter @planky music
Snapchat @ Planky Music
Facebook @Planky Sinclair