Penthouse Records out of Kinston, Jamaica recently released the latest Exco Levi song titled 'Puppet'. The five times JUNO Award winner just returned from a two-week festival tour of California and is set to light up the stage at the Harbourfront on July 31st. Exco Levi's live performance itinerary will keep him busy throughout the summer and beyond.
Exco Levi is one of Canada's most celebrated reggae musicians and fans can expect a lively reggae party when he hits the stage at the Island Souls music series at Harbourfront. He is joined on the bill by 13-year-old reggae star Kairo Mclean, the reigning JUNO Reggae Recording of the Year winner.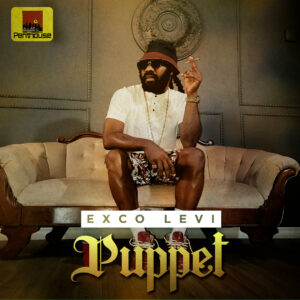 Fans out west will get an opportunity to experience the Exco fire at the Afro-Caribbean Food Festival in Calgary, Alberta.  The fire will continue at the Blue Skies Music Festival in Clarendon, Ontario and on August 5th at the Carnival City, Ajax, Ontario, just to name few of the venues where he will be performing.
Since migrating to Canada from his native Manchester, Jamaica, in 2005, Exco Levi has firmly established himself as the country's premiere contemporary reggae artist. He has won Best Reggae Artist from the JUNO Awards five times with a total of nine nominations and received awards for Most Promising New Artist at the Canadian Reggae Music Awards in 2007 and Artist of the Year and Song of the Year by the Irie Music Awards in 2011. In 2016, Levi was recognized for contributing to local and Canadian culture with an induction into the Brampton, Ontario Walk of Fame.
Levi tours annually worldwide with his band, High Priest, as well as  as a solo performer.  He has established an international reputation for his electrifying live performances. International touring highlights include the world-famous Rototom Reggae Festival in Spain, the CHI Showcase in Dubai, and significant festivals in the UK, Germany, Denmark, and Finland.
Levi has released three full-length albums to date, 'Country Man' (2005), 'Narrative' (2018) and 'Black Creek' (2021), with 'Country Man' recognized as a global contemporary reggae essential.
He has also put out dozens of thought-provoking singles, such as 'Bleaching Shop', 'Mr. Hammer', 'Storms of Life', and 'Wha Gwaan', an infectious dancehall number that has achieved worldwide radio airplay and has a recent spot in the CBC series, What's The Burp. This was the third song of Levi's that was licensed in film and television.