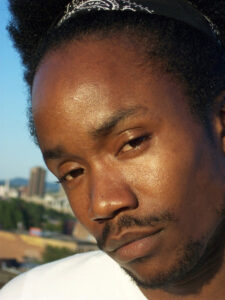 Born and raised in Kingston Jamaica, the Montreal, Canada based Mikey Dangerous has been infusing the music landscape with quality Reggae for over a decade, earning him international recognition as a solid, talented, multifaceted performer and recording artist. His compositions blend traditional roots reggae vibes with upbeat rhythms, intoxicating melodies and a voice that resonates with clarity and conviction.
Mikey Dangerous is a recipient of numerous awards and accolades for music over the years. He is without a doubt a musical force out of Canada. Mikey Dangerous is the proud winner of the prestigious Canadian JUNO Award for Reggae Recording of the Year for his single "Don't Go Pretending" (2008) and in 2015 he was nominated again for his hit single "Wake Up". He proudly received the awards for "Top International Recording Artist" and the "Lifetime Achievement Award" at the Youth in Progress Talent Awards in Toronto. Recently he held the number one spot for several weeks on the Rebel Vibez Canadian Reggae Top Ten chart with the single 'Wicked Hearted', featuring Sizzla Kalonji.
The well-travelled Mikey Dangerous has a solid and well-established performance resume and he has graced some of the top reggae stages in Canada and the world. Some of his stops includes Vancouver Island University, Montreal Jamaica Day for Week-Ends du Monde, Montreal's International Jazz Festival, Victoria Ska & Reggae Festival, Yellowknife's Folk on the Rocks Festival,  Montreal Jerk Fest, NXNE Toronto, Taste of the Caribbean Montreal, Jambana – One World Music Festival Toronto, Hip-Hop You Don't stop Festival Montreal, JunoFest in Calgary & Hamilton, The Saskatoon Reggae and World Music Festival, The 10-Year Anniversary for Victoria BC Ska Society, Montreal's Jamaica Day celebration, Toronto's Irie Festival, Montreal International Reggae Festival, the Calgary International Reggae Festival and The Barbados Reggae Splash.
Along with his well-established performance resume, Mikey Dangerous has an impressive catalogue of timeless recordings. His music has appeared on TV shows and movies including Canadian produced sitcom "Da kink in my hair" with his song "Don't Go Pretending", and recently in a French film entitled "La ou Atilla Passe" with his song "Protect Me Jah". He has worked long and hard on his originality and creating his own style. This has helped him in this era to stay relevant in a time when music travels the world in seconds by tapping a key on a computer. "One time people had to buy records, then it was CD's, and now all the music you could ever want is at your fingertips," he said. "The future is here". He is proud of his accomplishments as an artist as his music continues to break barriers, reaching new levels of success and making Mikey Dangerous a people's favourite and a staple on the Reggae music scene. "I can say I am pleased with my growth as an artist so far, my music is certified and ready for the world", said Mikey Dangerous.
Presently he is still adjusting to taking it easy at home due to the global pandemic. However, this has given him the time to write, record and focus on completing his upcoming album. "My fans have been asking for it, and I am working on it", he said.  "In the meantime, fans can expect more singles and videos".
CONNECT WITH MIKEY DANGEROUS ONLINE @                                      
https://www.facebook.com/mikeydangerousofficial
http://instagram.com/mikeydangerousofficial/
https://twitter.com/Mikey_Dangerous
http://www.reverbnation.com/mikeydangerous