After a two and a-half-year absence from the stage in Canada, Reggae crooner Tony Anthony joins Leroy 'Magic Moment' Gibbons, Rad Dixon, Talee, and Osborne 'Ifield' Joseph at LOVE MAXX 2022 on Saturday, September 3, at the Jamaican Canadian Association, 995 Arrow Road in Toronto.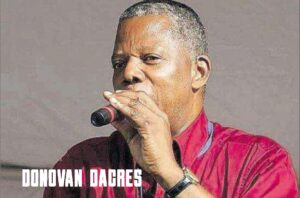 LOVE MAXX 2022 is a Tasjay Production presentation, which also features live from Jamaica, world-renowned DJ Treasure, DJ Prince, and Donovan Dacres. DJ Corey, HQ Hypnotic, and Volume One will provide music throughout the event. "Love Maxx is more than just a party, it's going to be a reggae music experience and celebration of life and love," said James Smith of Tasjay Production. LOVE MAXX 2022 will also feature former G98.7 FM Radio host Delroy G's pre-birthday celebration.
Reggae star Leroy Gibbon is known for his pristine vocals and energetic stage performances.  Fans can expect a good presentation from him at this event. 'Magic Moment', 'Cupid', 'I'm Missing You', and more hits from his catalog should be a part of his presentation.
Multiple Award-winning singer Tony Anthony will be hitting the stage after a three-year absence due to the recent pandemic and consumed by his role as a radio host on WJUP 103.9 FM (Blaze FM) in South Florida and CEO of Reggae North. Anthony's female fans are already excited and expect a fulfilling performance from the artist.
Manchester, Jamaica-born reggae star Rad Dixon is back in Canada to light up the stage after not performing here in many moons. He last performed in Toronto a few years ago at a Kings of Kings promoted event. Rad Dixon will swoon the ladies with hits like 'Write Your Name, 'If I follow my Heart', 'Everything I Do I Do it for You, 'Give Thanks' and More'.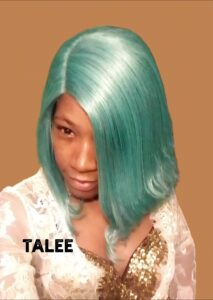 Female reggae dancehall artist Talee will bring her fiery and energetic vibe from Jamaica to the JCA stage. Talee, born Anatalee Bair, is known for songs such as her debut single 'Letting You Know' and 'Up Inna Mi Life. She is currently promoting her latest single 'Rude Gal', so expect a hot performance from the only dancehall act on the show.
For people who love great reggae performances and enjoyable party vibes, LOVE MAXX is the perfect event to attend and celebrate part of the Labour Day weekend. Admission is $30 for pre-sold tickets and $40 at the door. The gate opens at 9 PM.  Showtime is 11 PM.