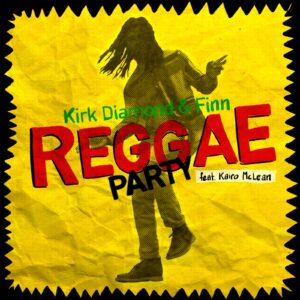 JUNO award winners Kirk Diamond and Kairo Mclean join Finn on their hot new single 'Reggae Party'. Released on September 15th, 2022, the song is already creating a buzz in music circles.
According to Kirk Diamond, the lyrics in the song were inspired by today's social climate as told by mainstream media. "Every time you turn on the news or just browse through social media it's negative", he said. "Some nation going to fight another, another disease, etc, but the only place that I'm not even thinking about these things are in the Dancehall or in this case a reggae party".
Kirk is excited and honored to have finally gotten an opportunity to collaborate on a project with fellow JUNO award recipient Kairo Mclean. "For me, there isn't anyone else I'd rather collaborate with on this song", Diamond said. "Kairo and His family have become my family, I'm truly a fan of his", he continued. "Working with Kairo is a blessing to witness. He's a professional reggae artist and I think the future of reggae in Canada is in good hands, as long as he continues doing what he loves".
Fourteen years old Kairo Mclean is excited to have worked on 'Reggae Party' with Kirk Diamond and Finn. "It was an honor to work with such an accomplished artist", Mclean said. "Uncle Kirk is fun to work with, he is extremely creative and gives me creative freedom, and Finn is excellent at his craft it was a pleasure working with both of them".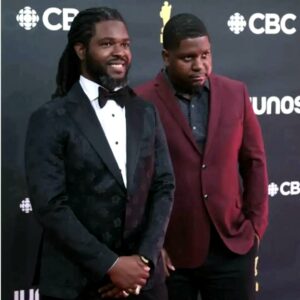 Finn and Kirk Diamond have finally completed their long-awaited album titled 'Dread, so fans can look out for that. Coming up next for Kirk Diamond, on October 1st he and his band perform at the Colour of Love concert in Oakville, Ontario, representing reggae and Jamaica amongst different international artists.
Kairo Mclean is trying out for a few teams and still figuring out grade 9 at his high school. Musically he will be appearing on Richie B Birthday Bash on September 18th and Freedom Day with The Toronto District Catholic School Board.
On Sunday, September 18th Kirk Diamond and the crew will be celebrating the release of 'Reggae Party' with a reggae party and a video shoot of the new single. This happens at the Real Authentic Jamaican Restaurant and Bar, 7385 Torbram Road, Mississauga 2 pm to 8 pm. 'Reggae Party' is available everywhere music is available.