Canadian reggae star Kirk Diamond has not only been making waves in the music scene but has also found his tracks featured prominently in the Canadian-Jamaican drama film 'When Morning Comes.' With three of his captivating songs gracing the film's soundtrack.  
Diamond's tracks 'Dread, Rub A Dub' featuring Tishy, 'Bring it Good' featuring Tiffanie Malvo, both produced by Finn and 'Love Inna Wi Heart' featuring Bob Da Builda, are just a few of the standout songs on the 'When Morning Comes' soundtrack. These reggae-infused tunes not only complement the film's narrative but also showcase Diamond's versatility as a two-time JUNO award-winning artist. 
'When Morning Comes' hit theaters on August 11, 2023, captivating audiences at Cineplex Odeon Eglinton Town Centre Cinemas, SilverCity Brampton Cinemas, and Landmark Cinemas 24 Whitby. The film's inclusion in the 2023 Toronto Film Festival further underscores its impact on the cinematic landscape.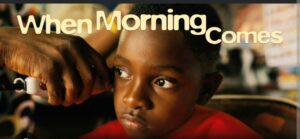 'When Morning Comes,' directed by Kelly Fyffe-Marshall, delves into the story of Jamal, a young Jamaican boy grappling with complex emotions after his mother's decision to send him to Canada following his father's passing. The film captures the essence of Jamaica's sense of community and cultural heritage, while Kirk Diamond's music adds an authentic layer to the narrative, enhancing the viewer's emotional connection. 
The film has garnered praise from both critics and moviegoers since its debut. Courtney Small of 'That Shelf' commends the film's strong performances, stunning cinematography, and captivating soundtrack. He hails Fyffe-Marshall's direction as a heartfelt love letter to Jamaica and celebrates the movie as a mesmerizing work that solidifies her as a rising voice in cinema. 
Sandra Sylburne, a moviegoer, resonates with the authenticity of the characters and their stories portrayed in 'When Morning Comes.' She applauds the film for capturing intricate details that make the narrative relatable to a wide audience. The soundtrack, a blend of reggae rhythms, and heartfelt lyrics, resonated with the audience and led to spirited discussions outside the theater. 
Kirk Diamond musical contributions to the 'When Morning Comes' soundtrack have added a dynamic and authentic layer to this Canadian-Jamaican drama. As fans eagerly await his upcoming album, Diamond's collaboration with the film serves as a testament to his ability to resonate with diverse audiences through his soulful reggae melodies. 'When Morning Comes' is not only a visual treat but a harmonious blend of music and storytelling that leaves a lasting impression.