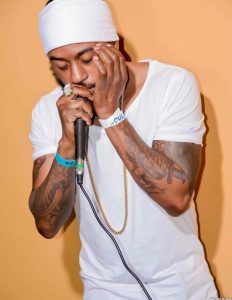 Singjay Khago has been awarded US$800,000 by a Florida court for damages, stemming from a counter-suit filed against music producer Kemar "Flava" McGregor. The judgement was handed down on February 16 by district judge Jose E Martinez.
Francine Gayle, Khago's wife and manager, told the Jamaica Observer newspaper that the artist "is very happy for the fact that out of all that has happened, we have gotten the final judgement. It's been a long time; we have waited for how long it took. Finally, the victory is here… To God be the glory, great things he hath done."
According to documents from the United States District Court for the Southern District of Florida, Khago should be paid US$300,000 in statutory damages for copyright infringement; US$99,568.59 in compensatory damages for tortious interference with business relationships; US$298,705.77 in punitive damages for tortious interference with business relationships; and, US$65,352.00 in reasonable expenses and attorney's fees for a total award of US$763,626.36.
McGregor was retained by Khago's management to recoup royalties. But in 2018, he took the singjay to court for fraud, breach of contract, defamation of character, and copyright infringement. Their dispute centred around Khago's albums, Spirit, Walk A Mile, and Dancehall Soca.
The court dismissed McGregor's claim last year, and Khago's lawyer filed a counter-suit.
Khago, who is based in South Florida, is best known for the 2010 song, Nah Sell Out.
Howard Campbell is a Jamaican journalist who has covered major events in that country, the Caribbean and South Florida for over 30 years.
He has written for the Jamaica Observer, Gleaner Company and the Caribbean News Agency.