After 60 years of making great music, veteran reggae artist Jimmy Reid is set to release his eighth album this coming December. The album titled Lovers Rock will feature remakes of 12 classics from yesteryear. Jimmy is presently working with producer Osborne 'Ifield' Joseph putting the final touches on what he calls the album for lovers. "I have always wanted to do an album of this nature, remaking R & B and soul songs from the past. Songs that I love and knew I could make a classic reggae version," he said.
As a child when Jimmy Reid received rave reviews for his vocal talent at school and church, I am sure he never realised that he was laying the foundation for a career as a singer and recording artist that would last sixty years and counting. 
He started his singing career back in the late sixties. The little boy from Jackson, Sligoville, St Catherine, Jamaica, wanted to be a star so much he moved to West Kingston to live with his grandmother. It didn't take him long to find Duke Reid's studio one of the leading recording operations in Jamaica at the time. Like other artists, Jimmy use to hang out at Sunday auditions where he met people such as Eric Donaldson, Jimmy London, Max Romeo, Gregory Isaacs and the Cables. He then started a group with two friends and when that didn't work out, he linked up with the Beltones and recorded a few songs with that group. He later Switched to the Cables and recorded a few songs with them as well. 
In 1975 Jimmy migrated to Canada and formed a group called Jimmy Reid & The Rocking Moments. After recording I'm so fed up, he decided to go solo and released Rest your love on me which went number one on Toronto reggae charts and two follow-up singles Open the door and My tears are falling followed suit and went number one as well. His first album Are you ready was released in 1984, and his second album in 1986 was produced by Winston Richards with keyboard contribution by the late Jackie Mittoo. In 1984 he won his first Canadian Reggae Music Awards for best single and to date, he has won a total of 10 CRMA awards in different categories. He was also a nominee in the Best Reggae Recording category for the Juno Awards in 2001.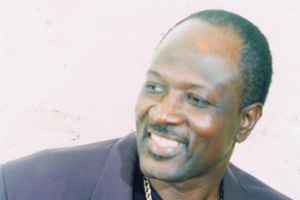 Jimmy Reid is known for his classic hits like Memories, African Beauty and his album, Naah Give Up. Over the years he has consistently appeared on most of the top reggae shows in Canada. He has shared the stage with stars and icons like Chalice, Lt. Stitchie, Gregory Isaacs, Lloyd Parks, Fab Five, Dennis Brown Beres Hammond, Luciano, Leroy Sibbles, L.U.S.T, Professor Nuts and Junior Reid to name a few.
Jimmy Reid who has always gotten great support from his fans especially those in Canada, has no intention to stop performing and recording great music, he is looking forward to hitting the road to promote his new album as soon as it is released. "As long as the creator continues to bless me with health and strength and I can sing and record music for my fans, I will continue to do this," said the 77 years old singer.
Follow and support Jimmy Reid on social media 
Facebook @jimmyreidmusic
Instagram @jimmyreid