Reggae artist Jah'Mila and the National Arts Centre Orchestra of Canada, brings 'Reggae Roots', a three-day event starting Thursday, February 23rd at Southam Hall in Ottawa.
Jah'Mila Smith, a Jamaican-born Canadian-based singer, will perform dancehall/reggae songs with the 55-member orchestra, led by conductor Daniel Bartholomew-Poyser, performing to an audience that includes members of the Ottawa student community.
This is not the first time that the 'Roots Girl' artist and Bartholomew-Poyser have worked together. They first met in 2018 at Music Nova Scotia's 'Orchestrated Neighbors' initiative, which celebrated diverse cultures in the province of Nova Scotia. Their other projects include performances with Symphony Nova Scotia, after which they created the Reggae Roots Educational Program to introduce young people to Jamaican music.
The songs that Jah'Mila and the National Arts Centre Orchestra will perform include classic reggae tracks such as Bob Marley's 'One Love', 'Johnny Was', and 'Concrete Jungle'; Judy Mowatt's 'Black Woman'; 'I Feel Good' by Beres Hammond; 'Bam Bam' by Sister Nancy; and 'Chant Their Names', a song from Jah'Mila's album 'Roots Girl', which was released in November.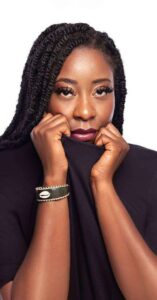 Jah'Mila, who is also the associate artistic director of Reggae Roots and lead author of its educational guide, is the daughter of Earl "Chinna" Smith, a renowned guitarist who has played on albums and songs by Bob Marley, Dennis Brown, Burning Spear, and Lauryn Hill.
The Nova Scotia based roots artist, developed her sound as a harmony singer for various acts before making her solo debut in 2016 with the song 'Reggae Got Soul'. The program aims to reflect on the social, cultural, and spiritual importance of reggae music, which has shaped Jamaica and touched the world.