Reggae music is synonymous with Jamaica and its culture. The infectious beats, soulful lyrics, and revolutionary spirit have captivated audiences around the world for decades. Now, Jah'Mila and the National Arts Centre Orchestra of Canada are bringing the magic of reggae to Toronto and Brampton with their concert series 'Reggae Roots'.
Jah'Mila is a Jamaican-born vocalist who found her musical footing in Halifax, Nova Scotia. Her father, Earl "Chinna" Smith, is a legendary reggae guitarist who played with Bob Marley and the Wailers. Jah'Mila's love for reggae music is ingrained in her DNA, and her passion for the genre is evident in her performances.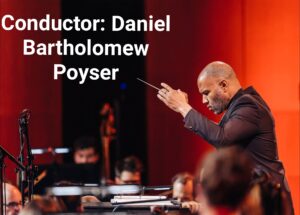 'Reggae Roots' explores the evolution of reggae music and its impact on the world. The concert series is a collaboration between Jah'Mila and the National Arts Centre Orchestra of Canada's Barrett Principal Education Conductor and Community Ambassador, Daniel Bartholomew-Poyser. Together, they seamlessly integrate reggae classics like 'No Woman, No Cry' and 'Bam Bam' with orchestral accompaniment.
The concert series is designed to be more welcoming to neurodiverse patrons, including those on the autism spectrum, those with sensory and communication disorders, ADHD, learning disabilities, dementia, or those who simply want a more informal concert experience. The organizers have taken great care to create a safe and inclusive environment for all attendees.
Jah'Mila's music has always been steeped in social and political commentary. Her 2020 song 'Chant Their Names' was a powerful critique of police brutality, and it struck a chord with audiences around the world. Her performances are not just entertainment; they are a call to action.
In 2022, Jah'Mila performed a tribute to Nina Simone with Symphony Nova Scotia. The performance was a testament to Jah'Mila's vocal prowess and her ability to infuse her own unique style into classic songs. Halifax alternative weekly newspaper The Coast described Jah'Mila as "arguably the biggest name in Halifax reggae", and her performance with Symphony Nova Scotia only solidified that claim.
Jah'Mila's debut LP, 'Roots Girl', was released in 2022. The album was recorded in Jamaica and is a testament to Jah'Mila's deep roots in reggae music. The Coast named 'Roots Girl' one of their top ten albums of 2022, and it's easy to see why. The album is a powerful testament to Jah'Mila's artistry and her commitment to social justice.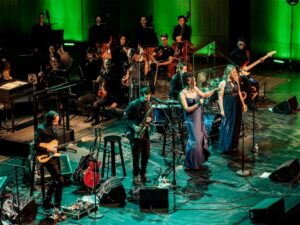 'Reggae Roots' promises to be a night to remember. Jah'Mila's soulful vocals, combined with the National Arts Centre Orchestra of Canada's orchestral accompaniment, are a match made in musical heaven. The concert series is a celebration of reggae music's cultural, social, and spiritual importance, and it's not to be missed. The GTAT audiences should mark their calendars for Saturday, April 15th at the Rose Theatre in Brampton and Sunday, April 16th at Roy Thomson Hall -Young People's Concert.