Montreal's Indie Rootz Records is making news for the right reasons.  Their latest music project with dancehall legend Lady G, a bold rendition of Pink Floyd's classic Another Brick in the Wall, is creating a buzz in music circles.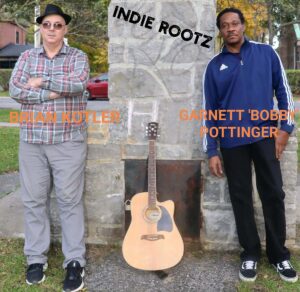 Produced by the Indie Rootz team of Brian Kotler and Garnett 'Bobby' Pottinger, this is the first for Lady G to be recording a cover of a rock song. Lady G recorded Another Brick in the Wall with her youngest daughter Malii who has never professionally voiced in a studio before. The single is available on all leading online stores, and you can see the video on youtube and other social media video outlets.
Indie Rootz Records was founded in Montreal in 2010 by Brian Kotler (Executive Producer) and Garnett Bobby Pottinger (Producer, Engineer & Musician). The duo had little in common except for a love of good quality music, especially reggae and dancehall. Brian and Bobby are multi-talented and wear many hats, and today they are like brothers.
For over 3 decades, Jamaican dancehall artist Lady G has been making her fans and supporters rock worldwide. From hit songs Nuff Respect and Eaze Off to her legendary combinations That Question, and Round Table talk Lady G has been making them smile. In 2019 she released an EP titled Smile with Indie Rootz Records.
Fans in the Greater Toronto Area (GTA) will have a chance to see Lady G perform live on Saturday, August 20, and Sunday, August 21 at the JamTrinBago Festival at the Brampton Fairgrounds.