Reggae music fans in Toronto are in for a treat on June 3rd, 2023, as the Rasta Got Soul Festival comes to town. This family-friendly event promises to deliver some of reggae's top performers, including Fantan Mojah, Etana and I-Noah.
Promoter Vertex Entertainment has gone all out to create a lineup that will be sure to delight fans. This festival promises to deliver an unforgettable night of music, dancing, and good vibes.
One of the most exciting performers on the bill is Fantan Mojah, who has been absent from the Canadian stage since 2018. In a message to his fans on Instagram, the reggae singer promised to bring the fire with his blistering performance. Fans can look forward to hearing classic hits like 'Rasta Got Soul', 'Thanks and Praise', and 'Hungry', as well as some of his newer tracks.
Also on the bill is the two-time Grammy-nominated songstress Etana, who is currently on her Reggae Date Night Tour. With a catalogue full of memorable hits like 'I Rise', 'I Am Not Afraid', and 'Wrong Address', the Strong One is sure to leave fans wanting more.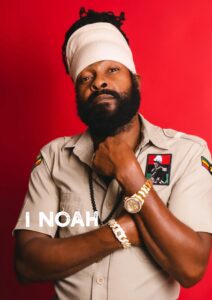 Reggae artist I-Noah is a rising star on the Canadian music scene. Known for his conscious lyrics and uplifting vibes, his latest single 'Love All Around' is creating a buzz in reggae circles and continues to enhance his name internationally, where he is known for hits like 'Somebody Worse Than You', 'Rastafari Rule' and 'Time'. The 'Loyal Woman' artist says fans can expect an energetic performance from him that will leave a lasting impression.  "It's been a while since Canada has seen a line up like this, and I really want to sing for the ladies, it's going to be epic," Noah said.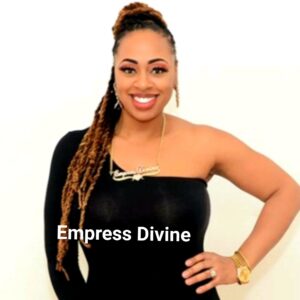 Special guest Empress Divine, Wasp, and Hitmaker will also join the lineup, making this a truly star-studded event. The music will be provided by some of the top sound systems in the business, including Chippy Don Music, Vertex Sound, Tasha Rozez, Firistic Steenie, and Calumbeam Sound.
The event will be held at the Taj Outdoor Center, 4611 Steeles Ave, West in Toronto, with gates opening at 5 pm and the show starting at 6 pm. Tickets are available now, and fans are encouraged to get them early to avoid disappointment.  Call 647-570-3026 for more information.