I can't help but feel a sense of gratitude for the impact that Karl 'Mullo' Mullings had on the Canadian reggae music industry. As a musician myself, I understand the value of having someone who can guide you through the complex and ever-changing landscape of the music business. For many Canadian reggae artists and others in the music business, that person was Karl Mullings.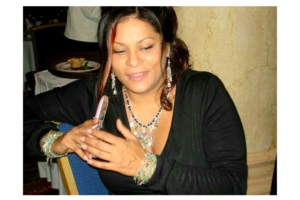 He would have celebrated his eighty-first birthday in 2023. On March 11th each year, his daughters, recording artist and radio host Tanya Mullings and radio host and entrepreneur Carrie Mullings, make sure that his memory is celebrated, and his legacy is remembered.
I recall my acquaintance with this stalwart in Canadian reggae and a dedicated family man.  In the late eighties, I was on a North American tour with my band, Crucial Vibes, and we stopped in Toronto for a few shows. Karl Mullings was in the audience at one of those event, and after our performance, he came and introduced himself to us. His infectious smile coupled with his commanding voice made it hard to ignore his presence.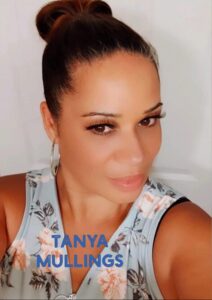 A few days later, a couple of us from the band were in his basement conversing about music, and he relayed his plans for his talented teenage daughter Tanya. A week later, we were in the studio laying tracks with Tanya for some of her first recordings and a friendship was born.
When I migrated to Canada in the early nineties, we became closer. He was my encyclopedia when I needed information about publishing or anything music business oriented. We spent hours either on the phone or in his basement discussing reggae in Canada and the earlier days in Jamaica.
The last time I saw Karl, I was in Jamaica, and well-known radio host Donovan Dacres invited myself and a friend to a party in Kingston. Low and behold, as I entered the venue, I saw Karl Mullings in a corner absorbing the beautiful oldies music that echoed in the streets of Rae Town. Thinking back, he was jovial as ever when he greeted me, and we spoke loudly for hours reminiscing about the songs, music, their origins and Jamaica.
I had no inkling that the spirited conversation would be our last; he gave no inclination that he was terminally ill. He happily spoke about the things that meant the most to him, his family and music. I miss Karl Mullings, I miss his friendship, I miss our conversations, I miss his music knowledge. I think about him at times, especially when I need advice and information about music and I am stuck, because with his knowledge I know his answers would be very helpful.
Karl Mullings was born in St. Elizabeth, Jamaica, and graduated from Cornwall College in Montego Bay. He arrived in Toronto in 1963 with his band, The Shieks, and ended up staying for eight months. It was during this time that he fell in love with the city and the country, and he made it his home for the rest of his life.
Mullings' impact on the Canadian music industry was significant. He was instrumental in transforming the music scene in Toronto from what was predominantly soul/funk in 1963 to introducing reggae to the community. He is recognized as the "Forefather of Canadian Reggae," and his legacy and hard work have given a foundation to generations of musicians and artists now living in Canada.
Karl Mullings was also one of reggae music's most influential artist managers. He worked with artists such as the late Jackie Mittoo, Lynn Taitt, Hopeton Lewis, The Fabulous Flames, The Cavaliers, The Sheiks, and The Cougars. Mullings also served as manager for his daughter, reggae singer Tanya Mullings.
Mullings' contributions to the music industry were not just limited to managing artists. He also operated Club Jamaica on Yonge St in Toronto, followed by the West Indian Federation Club and later the Caribana Club. His clubs were not just places for people to listen to music but were also spaces for people to come together and celebrate their culture.
In 1994, Mullings was awarded the Peter Tosh Memorial Award by the Canadian Reggae Music Awards. In 2005 he was awarded the Circle of Distinction Award by the Caribbean Crucible radio program, 105.5 FM, for his lifetime service to reggae music. Mullings passed away in Toronto on July 29, 2005, leaving behind a legacy that will continue to inspire and influence Canadian musicians for generations to come.
On October 17, 2019, the city of Brampton recognized Mullings' contributions to the development of reggae in Canada by naming one of its waterways, the K W Mullings Channel. This recognition is a testament to the impact that Mullings had on the Canadian music industry and his dedication to promoting reggae music in Canada.
Karl Mullings' influence on the Canadian music industry will continue to inspire generations of musicians, and his legacy will continue to live on. His infectious smile coupled with his authoritative voice may be gone, but the impact he had on the Canadian music industry will never be forgotten.
The Canadian reggae scene owes a debt of gratitude to Karl Mullings for his contributions to the growth of reggae music in Canada. His legacy lives on through his daughters, who are both successful in their own right and have followed in his footsteps in the music industry.