Veronica 'LadyDee Vee' Tynes began to grace the world with her voice at the tender age of 9 years.  The young Veronica began singing lead for the well received and immensely broadcasted televised production of God's Trombone. Her performance was only the start of many spotlights.
Since then, LayDee Vee has shared the stage alongside legendary greats such as Cissy Houston, The Winans, and The Barrett Sisters as a soloist with the nationally renowned Nova Scotia Mass Choir. She has also performed alongside Shirley Caesar and the late great Billy Preston in Washington at the Martin Luther King memorial.
LadyDee Vee eventually moved to Toronto, a city she believes is one of the World's epicenters of music and knew moving here would be an asset to her career. "Toronto's diversity has allowed me the opportunity to explore and express my creativity with other genres and great musicians", she said. "Musicians like my musical director Wyz Malcolm, artists, and producers like Dennis Nieves of D-Menace Studios, as well, other creatives and masters of innovation".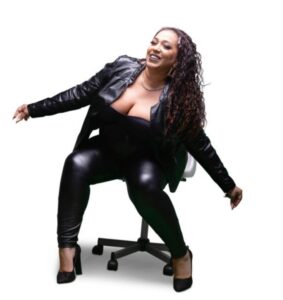 LayDee Vee is known as a Classic Soul, RnB, and gospel singer.   Her recent single, 'Style of your Stars', which features international reggae artist, Sizzla Kalonji, has further highlighted the versatility of this gifted artiste.
Produced by Altafaan Records and her own corporation VCJ Productions, the song introduces her daughter Quezi Bey, who sang on the track and is also a co-writer. "Working with the legend Sizzla has been a very amazing experience", LadyDee Vee said. "When I met Sizzla, I kinda joked about always dreaming about doing a collab with him, and he said let's do it", she continued. His talent and professionalism live up to his reputation, he is such an amazing human being. I know I am blessed to have been able to work with him".
LadyDee Vee is presently in Jamaica working and creating tracks for her new album with some great musicians and says the vibes and creativity are magical. "I want to have my album finished by April 2023, but you definitely will be hearing new reggae music sooner than this," she said. "I have a collab with reggae artist Inoah, to be released soon and I'm working on a couple of other projects here in Jamaica as well".